Welcome to the St James' Peregrine Webcam.

This page is updated with the latest news from St James's. For LIVE images click from the nest tray click here.
1st March 2021
The pair were again in the nest tray at 11.35am today.
27th Feb 2021
Visits to the nest tray are getting more regular with both birds present a couple of times each day.... and as you will now hear we have sorted out the sound!
22nd Feb 2021
Early morning courtship with both birds in the nest tray at 07.30am after a very brief visit at 06.35am. Note the differerence in size between the two birds.
21st Feb 2021
An early morning visit (08.00am) to the tray this morning and then again at 11.50am.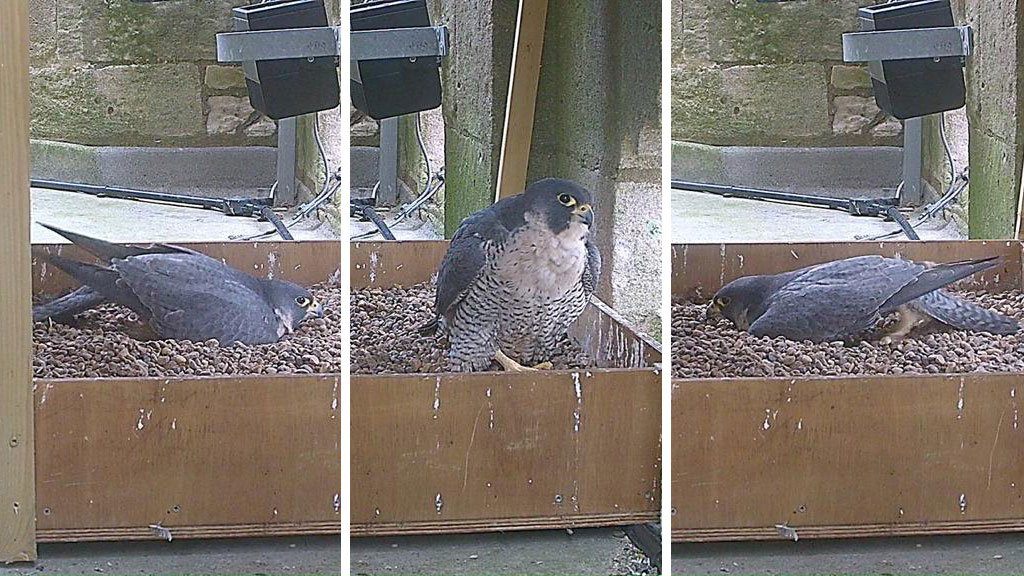 20th Feb 2021
The female was back at the nest tray at 11.30am and was present for about 7 minutes....
17th Feb 2021
On the 17th February 2021 the birds visited to the nest tray on at least two occasions. Click the image below to see a short 2 minute YouTube video.
The image shows the female (?) in the tray creating a scrape on 17.02.2021 using her chest and legs - this is where the female will lay the eggs.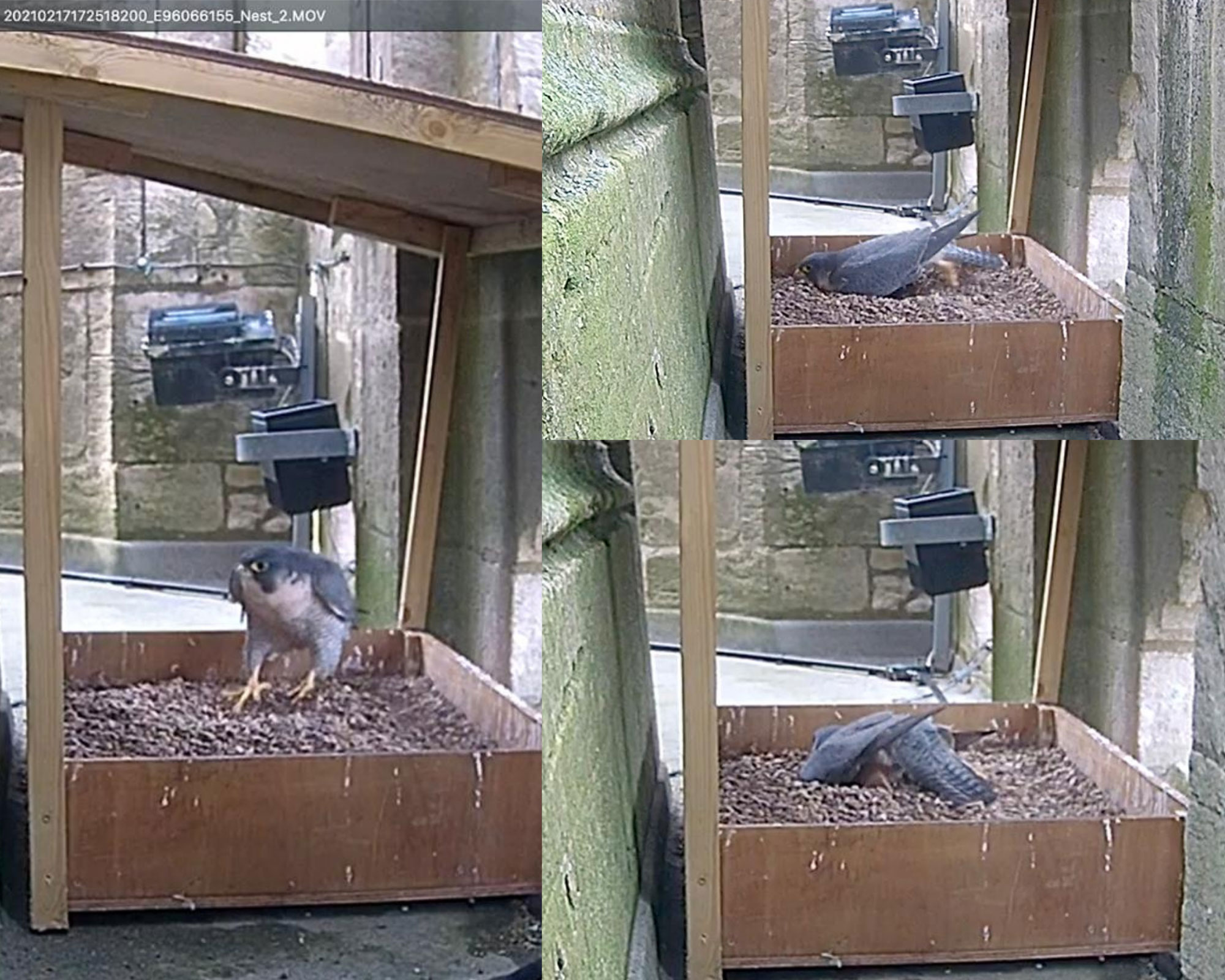 11th Feb 2021
One the 11th Feb both male and female birds spent some time in the nest tray, the full video is share below;
30th January 2021
A long 10-hour slog by the Wildlife Windows lads has given us our first webcam! This will supplement the video to the TV in the coffee shop. We have two cameras, a fixed focus one pointing along the east walkway (useful when the juveniles leave the nest) and a zoom camera aimed at the nest tray. There is also the ability to have a split screen, where both cameras are viewable.
We are still waiting to get the streaming up and running – there is a cost involved, but there is plenty of time, the birds didn't visit the nest tray until March last year.
Images below are photos of the two cameras, plus the split screen – all infra-red night views.