Lincolnshire Bird Club - COVID-19 (Full Lockdown) Update
In keeping with the ever-changing government regulations concerning social distancing and unnecessary travel regarding the coronavirus pandemic, we are taking the opportunity to communicate the Lincs Bird Club's position on bird news dissemination. From January 4th Lincolnshire is in full lockdown. However, we are still permit outdoors for exercise. Therefore, local birding should be ok as long as no other rules are broken especially regarding social distancing.
We will continue to maintain our Latest Bird News page (updated each evening) and the Lincs Rare Birds WhatsApp Group - members sharing bird news. The bird club committee believe this helps reduce social isolation by allowing members to keep in touch with the outside world and hopefully it will help some get through what will be a very frustrating time. However, we will continue to closely monitor the situation, and we may change our policy if events suggest that is required. There is of course no compulsion on members to share bird news should they consider local circumstances are such that they prefer not to.
Lincolnshire Bird News - January 2022
31/01/2022
Chapel Observatory
3 Red-throated Diver, 2 Gannet, Mediterranean Gull, 118 Kittiwake
Deeping Lakes
Long-eared Owl
Far Ings
Bittern
Frampton Marsh
12 Corn Bunting, Red-throated Diver, Great White Egret, 6 Little Egret, Peregrine Falcon, Goldeneye, Marsh Harrier, 6 Red-breasted Merganser, Merlin, Barn Owl, 3 Little Stint, Stonechat, 71 Whooper Swan
Gibraltar Point
Red-breasted Goose
East Halton
White-tailed Lapwing
Saltfleetby
320 Kittiwake (S), 9 Pintail
Whisby
Treecreeper



Treecreeper, Whisby - Image © Ben Ward

30/01/2022
Deeping Lakes
Long-eared Owl
Denton Reservoir
100 Brambling
Doddington Park
2 Bullfinch, 2 Siskin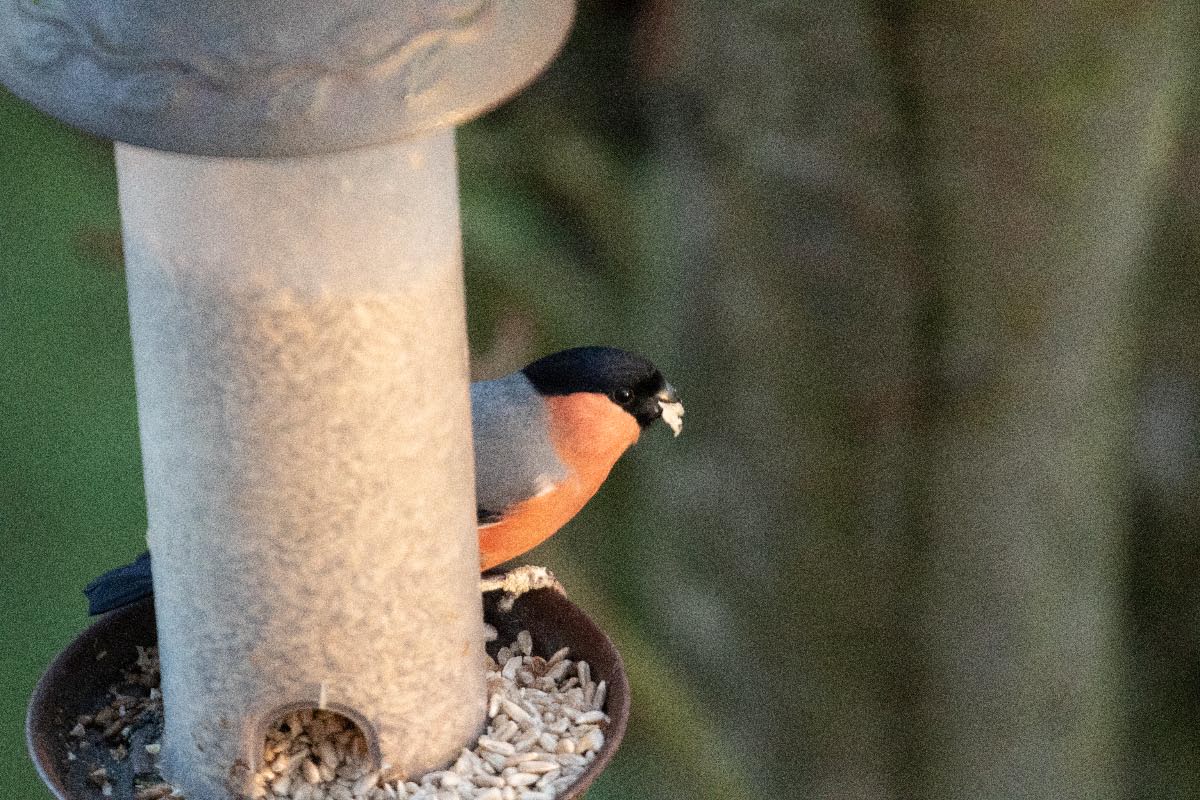 A splash of colour and more than a hint of fungus when a bullfinch dropped on to the feeders ) Image © Chris Grimshaw

Frampton Marsh
Long-tailed Duck (Reservoir)
Gibraltar Point
2 Lapland Bunting, 10 Snow Bunting, Great Northern Diver, Red-breasted Goose
East Halton
White-tailed Plover
Hartsholme Park
Lesser Black-backed Gull, Nuthatch, Treecreeper
Marton
Water Rail
Tongue End
Cattle Egret
Trent Port
11 Bullfinch, 25 Cormorant, Goldcrest, Jay, 50 Red-legged Partridge, 2 Redshank, Snipe, 5 Teal, 135 Wigeon

29/01/2022
Baston & Langtoft Pits
Ring-necked Duck
Chowder Ness/Far Ings
Glossy Ibis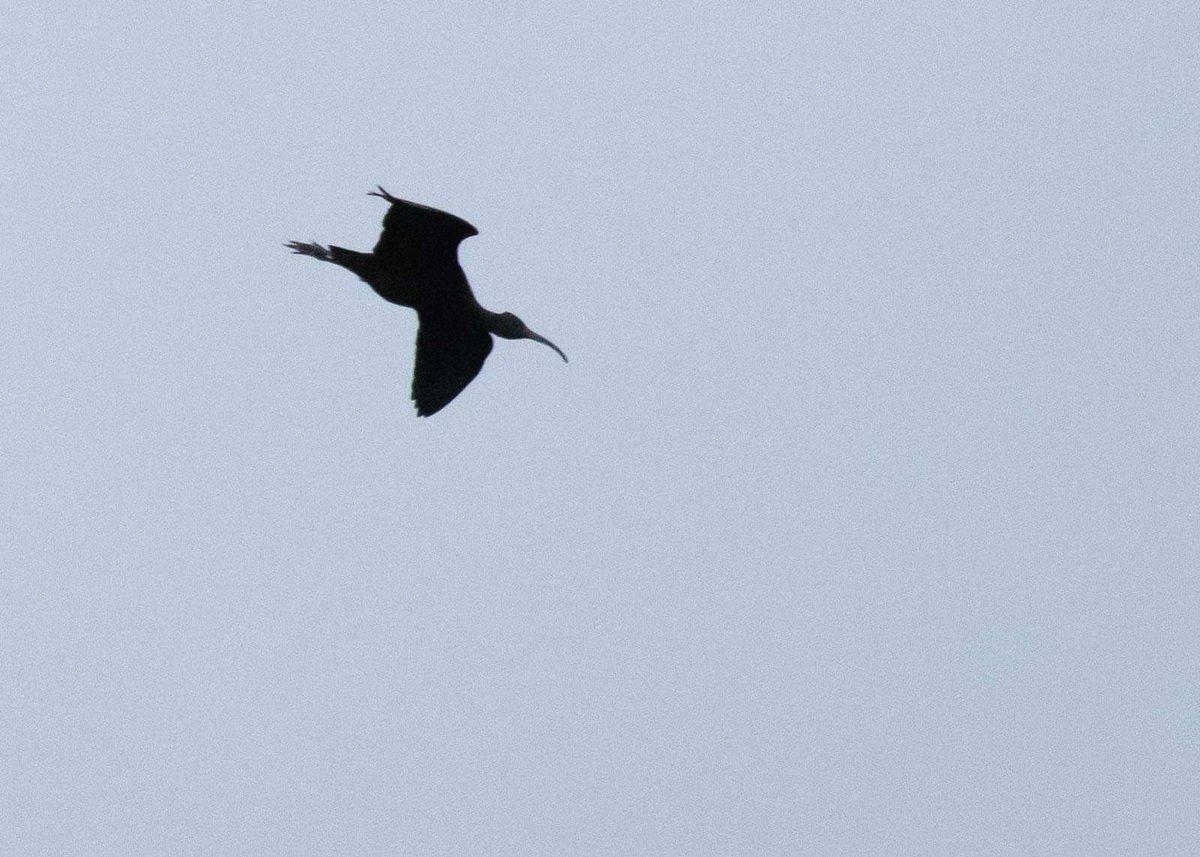 Glossy Ibis over Far Ings - Image © Steve Shipley

Deeping Lakes
Long-eared Owl
Gibraltar Point
5 Snow Bunting, Red-breasted Goose
East Halton
White-tailed Plover
Langtoft
Ring-necked Duck
Marton
Red Kite

28/01/2022
Baston & Langtoft Pits
Ring-necked Duck
Gibraltar Point
Red-breasted Goose
Mablethorpe
Purple Sandpiper
Nocton Fen
2 Buzzard, Great White Egret, Marsh Harrier, Stonechat, Whooper Swan, Marsh Tit
Tongue End
11 Bewick's Swan, 55 Whooper Swan
Withcall
Corn Bunting, 19 Reed Bunting, Mediterranean Gull, 110 Linnet, 190 Tree Sparrow, 89 Yellowhammer
27/01/2022
Baston Fen
Kestrel, Green Woodpecker
Baston & Langtoft Pits
Ring-necked Duck
Deeping Lakes
Goosander (f), Little Owl, Long-eared Owl
Deeping High Bank
Pair of Goosander
Gibraltar Point
17 Snow Bunting, Red-breasted Goose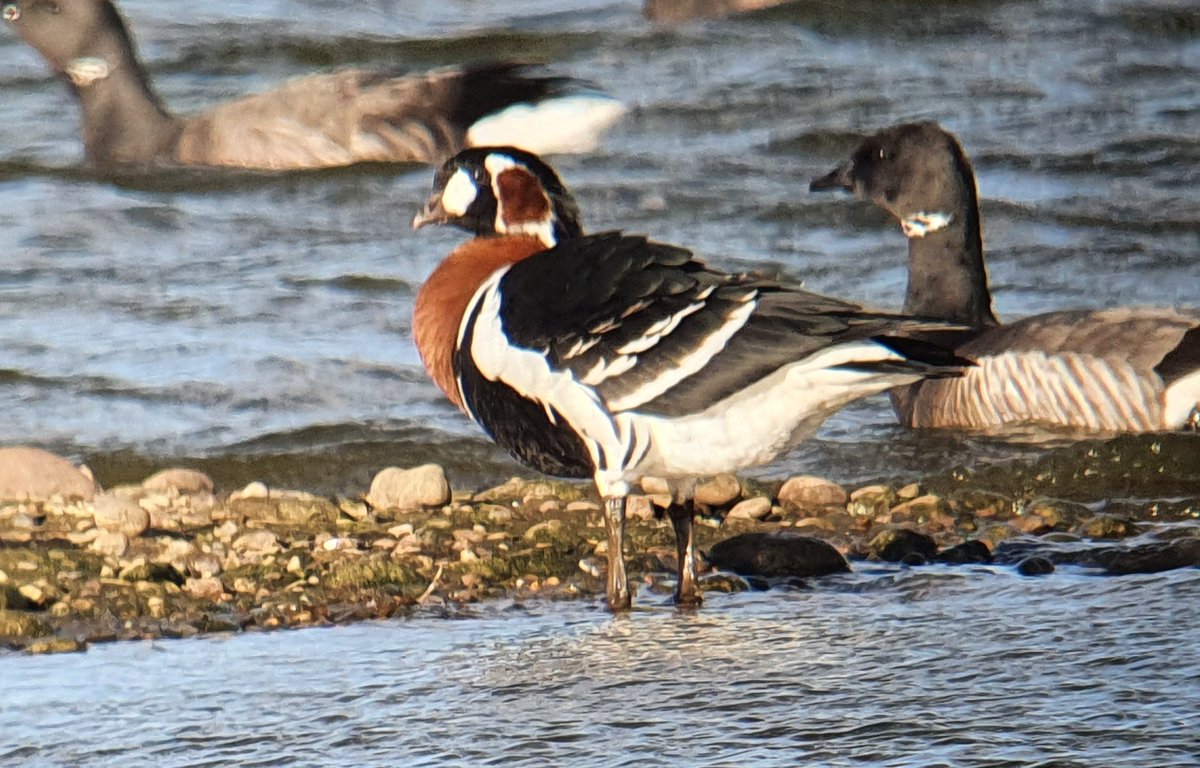 After going missing for a few days the Red-breasted Goose put in an appearance at Gibraltar Point - A cracking image by Stuart Ainsworth
Mablethorpe
Purple Sandpiper
Messingham
Great White Egret, 7 Goldcrest, Water Rail, 2 Lesser Redpoll, 10 Shelduck, 5 Siskin, Sparrowhawk, 30 Long-tailed Tit, 2 Willow Tit, 5 Treecreeper
Tongue End
9 Bewick's Swan, 40 Whooper Swan
Wainfleet Marsh
Red-breasted Goose

26/01/2022
Baston & Langtoft Pits
Ring-necked Duck
Cleethorpes
34 Snow Bunting
Deeping Lakes
Long-eared Owl
Frampton Marsh
Hen Harrier (m)
Grimsby
Goosander
Hartsholme Park
2 Little Egret, 11 Grey Heron
Mablethorpe
Purple Sandpiper
Whisby
Goldeneye, Sparrowhawk

25/01/2022
Baston Fen
Cattle Egret
Deeping Lakes
Long-eared Owl
Frampton Marsh
Long-tailed Duck
East Halton
White-tailed Plover
Langtoft
Ring-necked Duck
Tallington Lakes
European Shag

24/01/2022
Baston Fen
Cattle Egret
Deeping Lakes
Long-eared Owl, Little Owl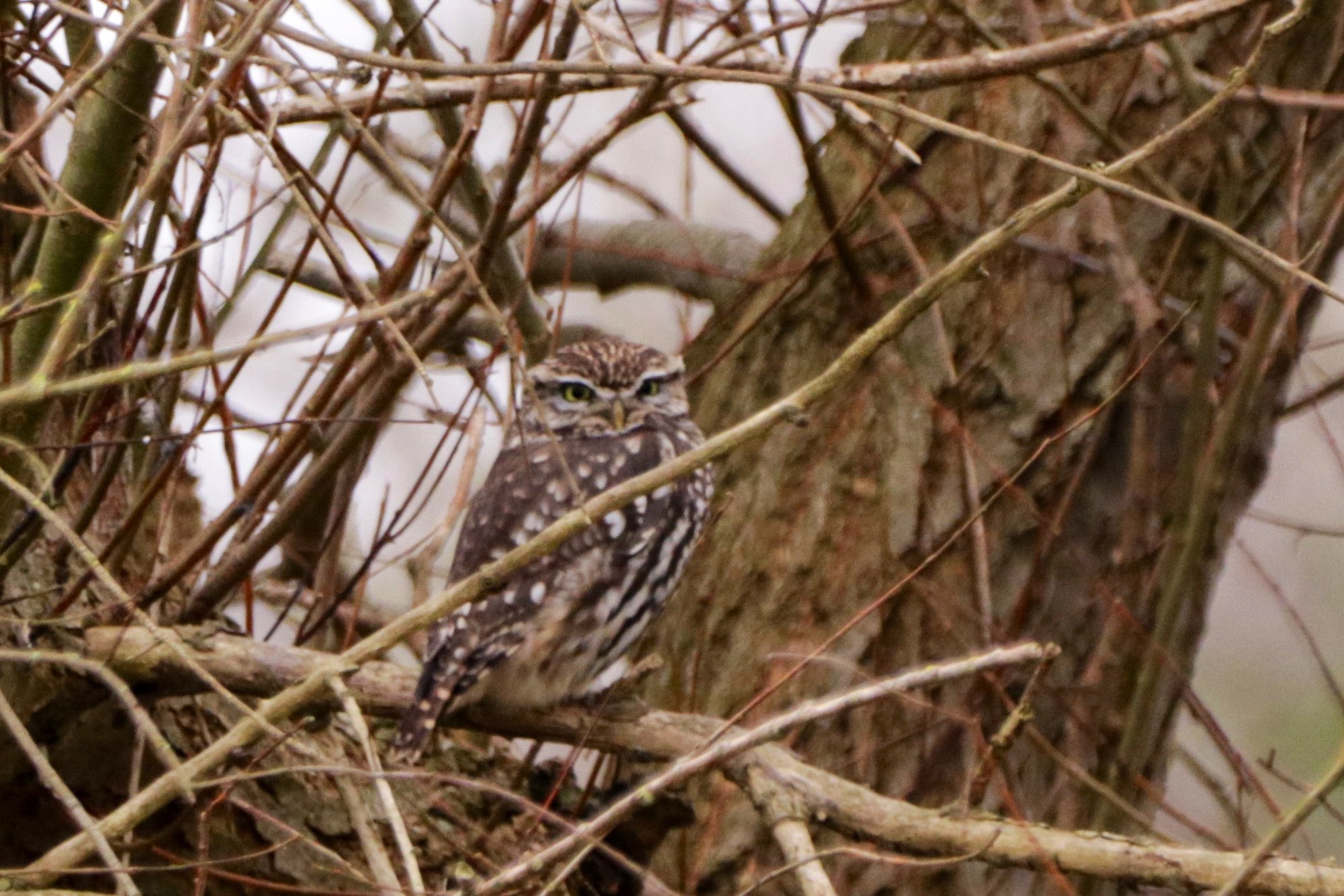 Little Owl close to Baston Fen - Image © Karen Jayne
Frampton Marsh
Pintail, Stonechat, 4 Whooper Swan
Gibraltar Point
8 Corn Bunting, 2000 Eider, 59 Gadwall, Hen Harrier (m), Marsh Harrier, Short-eared Owl, 2 Water Rail, 91 Shoveler, 2 Stonechat
East Halton
Rock Pipit, White-tailed Plover
Holbeach St Matthew
Long-tailed Duck (north of Shep Whites car-park)
Langtoft
Ring-necked Duck
Pyewipe, Grimsby
Iceland Gull
Saltfleetby
7 Velvet Scoter (off Tide Bell)
Tongue End
Cattle Egret

23/01/2022
Baston & Langtoft Pits
Ring-necked Duck
Deeping Lakes
Long-eared Owl
Frampton Marsh
Short-eared Owl, 2 Hen Harrier (ring-tails), 5 Water Pipit, Little Stint
Gibraltar Point
Black-throated Diver
East Halton
Bar-tailed Godwit, 3 Little Owl, White-tailed Plover
Langtoft
Ring-necked Duck
Marston
475 Carrion Crow
Tongue End
Catttle Egret
Trent Port
Bullfinch, Peregrine Falcon, Goldcrest, Sparrowhawk, Mistle & Song Thrush, Coal Tit, Great Spotted Woodpecker
22/01/2022
Baston Fen
Water Pipit
Black Bank
2 Buzzard, Peregrine Falcon, 25 Fieldfare, 3 Jay, 2 Grey Partridge, 50 Golden Plover, 5 Redshank, 8 Redwing, Sparrowhawk, Stonechat, Great Spotted Woodpecker
Cleethorpes
Snow Bunting
Deeping Lakes
Long-eared Owl
Denton Reservoir
Brambling
Donna Nook
1200 Brent Geese, Peregrine Falcon, 13 Little Grebe, Marsh Harrier, 2000 Lapwing, 750 Shelduck, 435 Teal
Far Ings
Bittern
East Halton
White-tailed Plover
Kirkby Moor
Stonechat
Mablethorpe
4 Great Northern Diver, 4 Long-tailed Duck, 2 Velvet Scoter
Nocton Fen
7 Bewick's Swan, 146 Whooper Swan
Saltfleetby
15 Snow Bunting
Tongue End
7 Bewick's Swan, Whooper Swan
Witham End
Great Northern Diver, Red-throated Diver, Long-tailed Duck, Great White Egret, Red Necked Grebe, Red-breasted Merganser, Merlin
Wroot
4 Ruddy Shelduck

21/01/2022
Baston & Langtoft Pits
Ring-necked Duck
Cleethorpes
2 Bar-tailed Godwit, Goosander (f), 30 Brent Goose, 30 Snow Bunting, Kingfisher, 1000 Red Knot, 500 Sanderling, 40 Shelduck, Sparrowhawk
Deeping High Bank
3 Bewick's Swan, 156 Whooper Swan
Deeping Lakes
Long-eared Owl
Denton Reservoir
30 Brambling, 3 Goosander (1m 2f)
Frampton Marsh
Great White Egret, Peregrine Falcon, 3 Russian White-fronted Goose, Kingfisher, Merlin, Pintail, Rock Pipit, Ringed Plover, Little Stint, Stonechat, Whooper Swan, Bearded Tit, Green Woodpecker
Freiston Shore
Glossy Ibis (over)
Gibraltar Point
12 Snow Bunting, Hen Harrier
Grantham
Kingfisher
Langtoft
Ring-necked Duck
East Halton Skitter
White-tailed Plover
Tallington Lakes
Scaup (f)
Tongue End
7 Bewick's Swan, 45 Whooper Swan

20/01/2022
Butterwick Low
Red-breasted Goose
Cleethorpes
31 Snow Bunting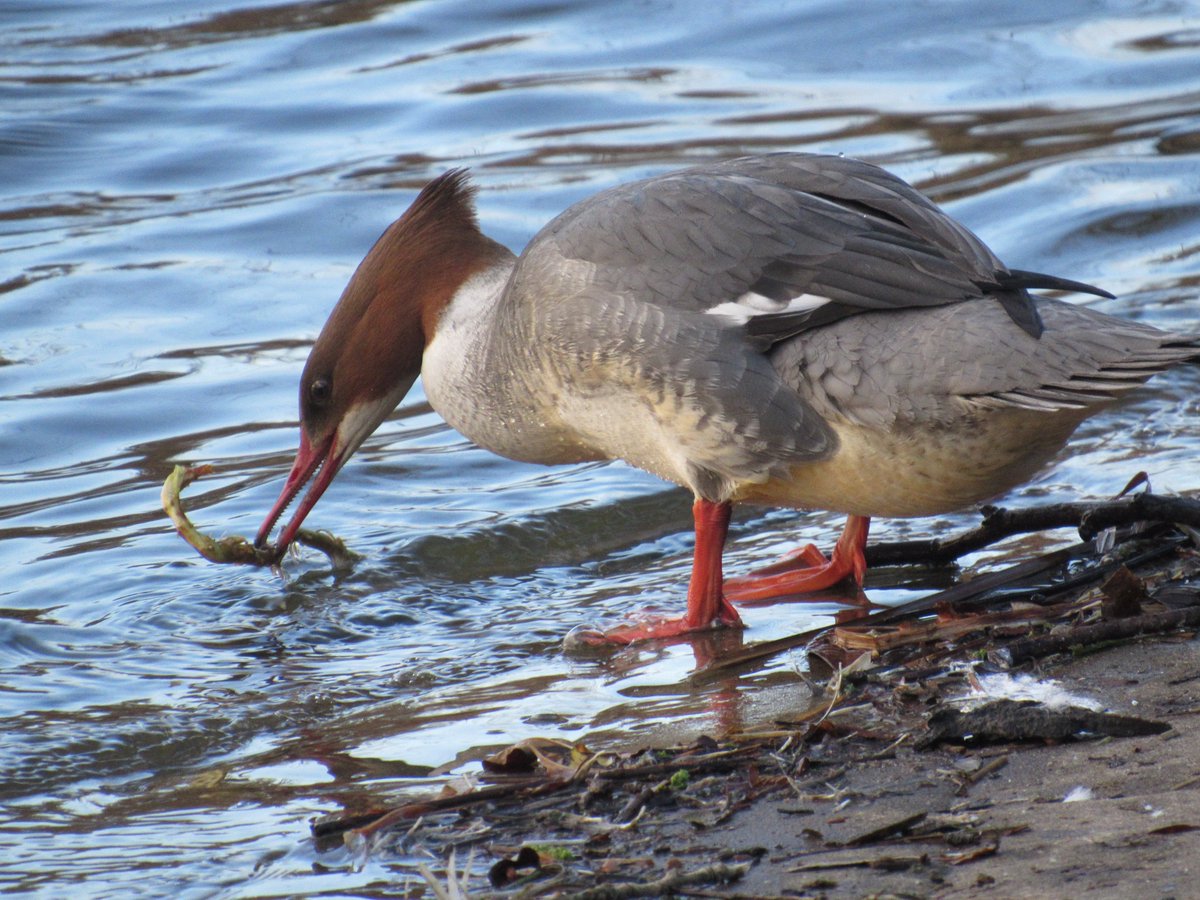 A pleasing close up of a female Goosander in Cleethorpes - Image © Jim Wright
Deeping Lakes
3 Long-eared Owl
Denton Reservoir
60 Brambling, Bullfinch, Goosander, Song Thrush
Gibraltar Point
12 Snow Bunting, Great Northern Diver (N)
East Halton Skitter
White-tailed Lapwing (TA150216)
Langtoft
Ring Necked Duck
Mablethorpe
Slavonian Grebe, Purple Sandpiper, 60 Common Scoter, 7 Velvet Scoter
Marston
Siberian Chiffchaff
Sutton on Sea
Red-throated Diver, 16 Kittiwake
Willow Tree Farm
8 Bewick's Swan, 45 Whooper Swan
19/01/2022
Butterwick Low
Red-breasted Goose
Deeping Lakes
Long-eared Owl
Far Ings
Bittern
Frampton Marsh
Great White Egret, Merlin, Pintail, Golden Plover, Water Rail, Ruff, Little Stint, 43 Whooper Swan
Gibraltar Point
Hen Harrier (m)
Irnham
Red Kite, Raven
Neville Wood
Marsh Tit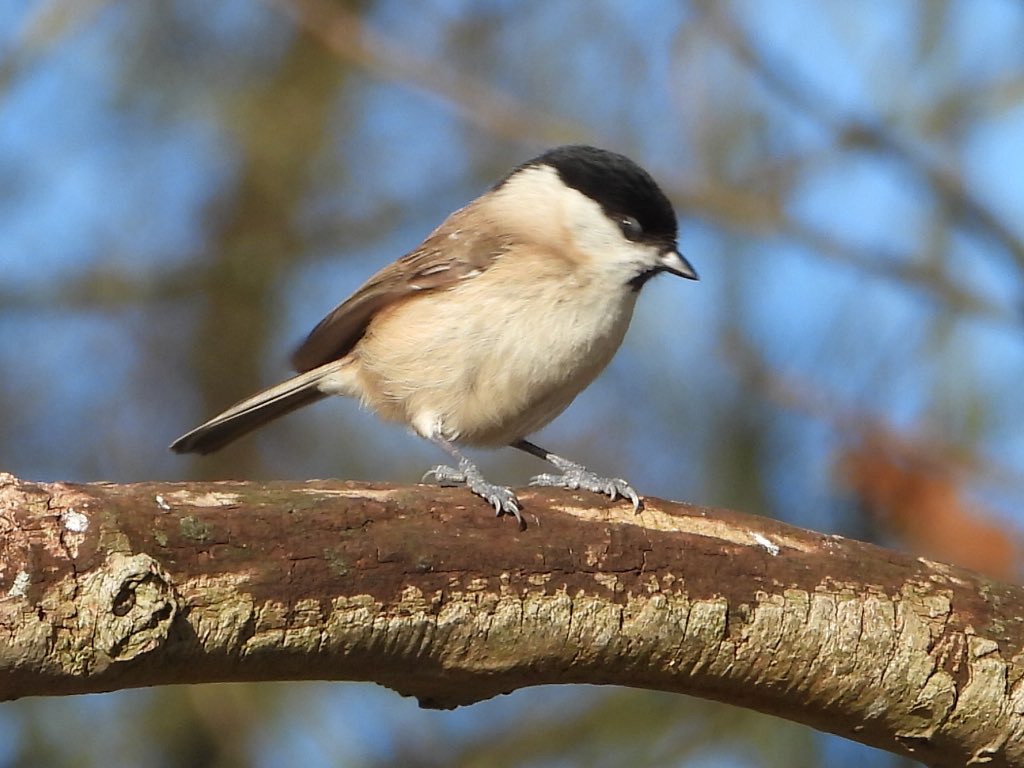 Marsh Tit in Neville Wood - Image by an incacipated © Andy Sims

East Halton Skitter
Red-breasted Goose
Whisby
Bittern

18/01/2022
Beckingham Marsh
Little Egret, 95 Lapwing, 65 Golden Plover, 85 Teal, 5 Shoveler, Sparrowhawk, 380 Wigeon
Boultham Mere
90 Pink-footed Goose (over), Kingfisher, Water Rail, 4 Whooper Swan, Cetti's Warbler
Butterwick Low
Red-breasted Goose
Deeping Lakes
4 Long-eared Owl
Far Ings
Bittern
Frampton Marsh
Peregrine Falcon, Hen Harrier, Merlin, Water Rail 3 Little Stint, Stonechat. 53 Whooper Swan
Gibraltar Point
Red Kite, Long-eared Owl
East Halton Skitter
White-tailed Plover
Manby
9 Siskin, Grey Wagtail, Green Sandpiper
Marston
2 Siberian Chiffchaff
Moulton Sea Ends
Short-eared Owl
Whisby
Bittern

17/01/2022
Alkborough Flats
22 Black-tailed Godwit, 150 Barnacle Goose, 100 Pink-footed Goose, Marsh Harrier, 400 Starling, 2 Stonechet, 18 Bearded Tit
Butterwick Low
Red-breasted Goose
Cliff Farm Path, Branston
Grey Wagtail
Crook Bank
6 Long-tailed Duck, 8 Velvet Scoter
Deeping Lakes
Long-eared Owl
Frampton Marsh
Long-tailed Duck, Hen Harrier (m), Marsh Harrier, Merlin, Water Rail, Little Stint, Stonechat, 70 Whooper Swan
Far Ings
Marsh Harrier, 16 Pochard, Water Rail
Gibraltar Point
65 Snow Bunting
Mablethorpe
Purple Sandpiper
East Halton Skitter
White-tailed Plover
Marston
Siberian Chiffcaff
Tetney Marsh
Lapland Bunting, 2 Red-throated Diver, 2 Peregrine Falcon, 2 Pale-bellied Brent Goose, 2 Marsh Harrier, Short-eared Owl, Purple Sandpiper, 10 Common Scoter
Whisby complex
Bittern, Goldeneye



A nice close up of a male Goldeneye at Millennium Green - Image © Ben Ward
16/01/2022
Barton, Pit 125
Smew (m)
Baston Fen
Short-eared Owl
Cleethorpes
Goosander (female on the boating lake)
Covenham Reservoir
2 Great Northern Diver
Deeping High Bank
Short-eared Owl
Frampton Marsh
3 Little Stint, Reported Bean Goose re-identified as a Pink-footed Goose
Gibraltar Point
154 Red-throat Diver, 1 Long-tailed Duck, 700 Eider, 16 Great Crested Grebe, European Shag
East Halton Skitter
Cattle Egret, White-tailed Plover
Trent Port, Marton
5 Buzzard, Chiffchaff, Peregrine Falcon, 4 Goldcrest, 4 Grey Partridge, 4 Red-legged Partridge, Raven, Great Spotted Woodpecker
Marston
Marsh Harrier, 2 Stonechat, Whooper Swan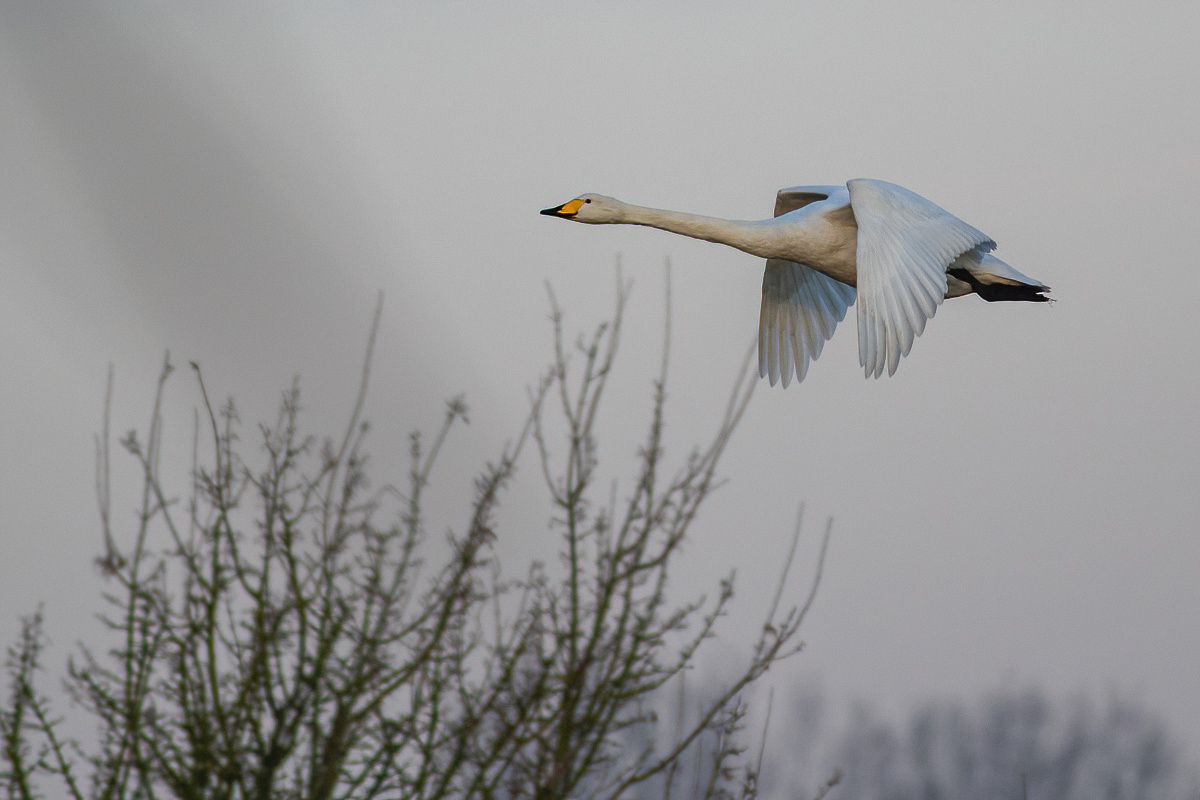 Whooper Swan over Marston - Image Steve Nesbitt

Nocton Fen
Great White Egret, 3 Bewick's Swan, 80 Whooper Swan

15/01/2022
Deeping High Bank
4 Bewick's Swan (2 Adult, 2 Juvenile)
Deeping Lakes
Long-eared Owl
Frampton Marsh
3 Avocet, Black Brant, 8 Pale-bellied Brent Goose, Tundra Bean Goose, Little Stint
Hartsholme Park
Grey Wagtail, Shoveler
Langtoft (East End GP)
Ring-necked Duck
East Halton Skitter
Glossy Ibis, White-tailed Plover
Sutton on Sea
Black-throated Diver, 3 Red-throated Diver
Swanholme Lakes
4 Goosander (3m 1 f), 2 Jay
Tallington Lakes
Scaup (f)
Tetney Marsh
60 Curlew, 300 Dark-bellied Brent Goose
Witham End
Hen Harrier (m)
14/01/2022
Frampton Marsh
Red-breasted Goose
East Halton
White-tailed Plover
Killingholme
Glossy Ibis (flying towards East Halton)
Marston
Siberian Chiffchaff
Mablethorpe
Purple Sandpiper

13/01/2022
Butterwick Low
Red-breasted Goose
Deeping Lakes
Long-eared Owl
Frampton Marsh
White-tailed Eagle, Red-breasted Goose (re-located)
Gibraltar Point
White-tailed Eagle
East Halton
White-tailed Plover
South Hykeham
Brambling, 70 Pink-footed Goose, Little Owl, Green Sandpiper
Whisby
Great White Egret

|12/01/2022
Anderby Creek
White-tailed Eagle
Butterwick Low
Red-breasted Goose
Covenham Reservoir
2 Great Northern Diver
Deeping Lakes
Long-eared Owl, Bewick's Swan
Deeping High Bank
Short-eared Owl
Far Ings
Bittern
Frampton Marsh
Great White Egret, Hen Harrier, Spotted Redshank, Little Stint
Freiston Shore
14 Russian White-fronted Goose
Gibraltar Point
White-tailed Eagle, Snow Bunting
Louth
White-tailed Eagle
Mablethorpe
Long-tailed Duck, Purple Sandpiper, 4 Velvet Scoter
Stamford
Waxwing

11/01/2022
Apex Pit
Mixed fock of about 70 Lesser Redpoll and Siskin, Mealy Redpoll (possible)
Austen Fen
White-tailed Eagle
West Ashby
2 Raven
Belchford
Hen Harrier (ring-tail)
Butterwick Low
Black Brant, 4000 Dark-bellied Brent Goose, Red-beasted Goose, Red Knot 600
Deeping High Bank
3 Great White Egret, Bewick Swan, 260 Whooper Swan
Frampton Marsh
Great White Egret, 2 Merlin, 10 Pintail, 5000 Golden Plover, Water Rail, Little Stint, Stonechat
Freiston Shore
250 Curlew, 14 Russian White-fronted Goose, Hen Harrier, Marsh Harrier, 60 Pintail, 600 Golden Plover
Gedney Drove End
White-fronted Goose
Grainthorpe Marsh
White-tailed Eagle
South Hykeham
Peregrine Falcon, 90 Lapwing, Little Owl, Water Rail, Green Sandpiper
Tallington Lakes
Ring-necked Duck, 6 Red-crested Pochard

10/01/2022
Barton Pits
Smew (male & female)
Covenham Reservoir
2 Great Northern Diver, European Shag
Butterwick Low
Red-breasted Goose
Mablethorpe
Long-tailed Duck, Purple Sandpiper, Velvet Scoter

09/01/2022
Fillingham
Great White Egret, 7 White-fronted Goose, Great Spotted Woodpecker
Frampton Marsh
4 Avocet, Peregrine Falcon, 3 Barnacle Goose, Hen Harrier, Merlin, 40 Ruff, Little Stint, Stonechat
Freiston Shore
Red-breasted Goose, 14 Russian White-fronted Goose, Hen Harrier (M)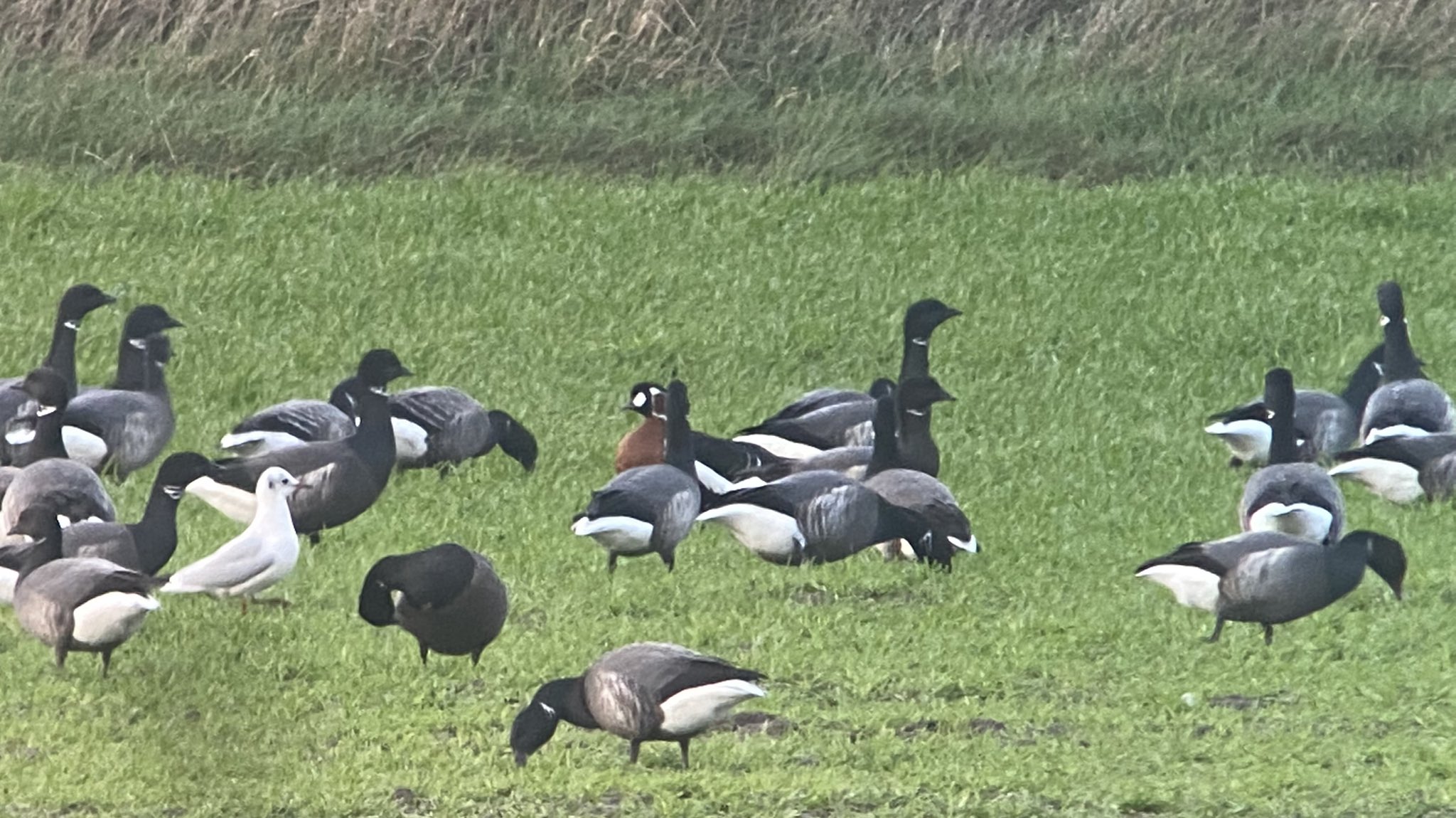 Red-breasted Goose to the north of the Butterwick car-park - Image Joss Fusaira

Gibraltar Point
Slavonian Grebe (S)
Goxhill
Cattle Egret
East Halton
White-tailed Plover
Lincs Coastal Country Park
Bittern, 13 Red-throated Diver, 2000 Pink-footed Goose, 5 White-fronted Goose, 400 Lapwing, Barn Owl, Short-eared Owl, Pintail, Eurasian Shag
Mablethorpe
5 Long-tailed Duck, Purple Sandpiper, 4 Velvet Scoter
Marston
Siberian Chiffchaff
South Hykeham
42 Fieldfare, 500 Pink-footed Goose, Little Owl, 2 Tawny Owl, 2 Snipe, Jack Snipe
Trent Port
105 Fieldfare, 3 Goldcrest, 210 Pink-footed Goose, 2 Sparrowhawk, 22 Pied Wagtail

08/01/2022
Frampton Marsh
Dunlin, Water Rail, Little Stint
Marston
Siberian Chiffchaff
North Hykeham Pits
Mediterranean Gull

07/01/2022
Baston & Langtoft Pits
Ring-necked Duck
Chapel Observatory
Red-throated Diver, 8 White-fronted Goose, Guillemot, Razorbill, European Shag
Covenham Reservoir
Great Northern Diver, Yellow-legged Gull, European Shag
Deeping High Bank
2 Short-eared Owl (Gull Farm)
Dunsby Fen
Barn Owl, Red Kite


Red Kite over Dunsby Fen - Image © Ian Misselbrook
Gibraltar Point
Great Northern Diver, Red-necked Grebe
Lincoln Cathedral
2 Peregrine Falcon
Marsh Yard
1000 Pink-footed Goose, 5 White-fronted Goose
Marston
Siberian Chiffchaff
Millennium Green
Brambling, 15 Goldeneye, 3 Goosander, Kingfisher, 47 Pochard, 20 Lesser Redpoll, 2 Shelduck, 90 Siskin, Sparrowhawk
Rimac
Hem Harrier (M), Merlin, Jack Snipe, 70 Whooper Swan
Saltfleetby
17 Snow Bunting

06/01/2022
Baston & Langtoft Pits
Ring-necked Duck
Donna Nook
Black-throated Diver (S), 4 Lapland Bunting, 900 Dark-bellied Brent Goose, 2 Pale-bellied Brent Goose, 3 Marsh Harrier, 20 Rock Pipit, 400 Skylark, 20 Twite
Frampton Marsh
Avocet, 120 Dunlin, Peregrine Falcon, Marsh Harrier, Red Kite, Merlin, Barn Owl, 16 Pintail, Little Stint, 1500 Teal, 2 Stonechat,18 Whooper Swan, 5000 Wigeon
Gibraltar Point
Water Pipit
Grantham
Lesser Redpoll
Huttoft
700 Pink-footed Goose, 8 Russian White-fronted Goose
Mablethorpe
4 Long-tailed Duck, Purple Sandpiper, 15 Velvet Scoter
Metheringham area
Red Kite
Rimac
Marsh Harrier, Hen Harrier

05/01/2022
Cleethorpes
14 Snow Bunting
Covenham Reservoir
Great Northern Diver, Eurapean Shag
East Halton
White-tailed Plover
Frampton Marsh
Great White Egret, Hen Harrier (male), Merlin, Whooper Swan
Gibraltar Point
5 Snow Bunting
Mablethorpe
5 Long-tailed Duck, 5+ Velvet Scoter
Marston
Siberian Chiffchaff (trapped & ringed), Goldfinch, Lesser Redpoll, 2 Stonechat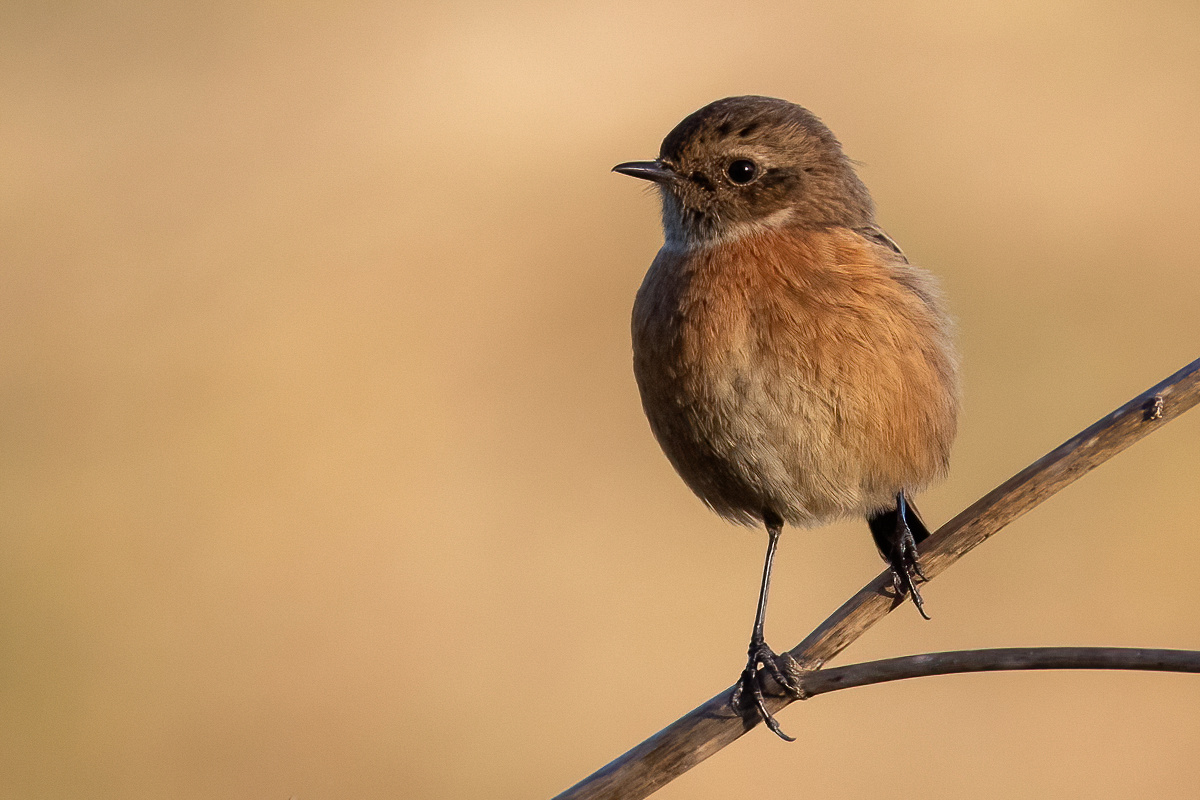 One of the two Stonechat at Marston - Image © Steve Nesbitt
Tallington Lakes
Ring-necked Duck
Tongue End
Short-eared Owl
Trusthorpe
Purple Sandpiper (superb image on the front page
Whisby
Tawny Owl, 5000 Starling murmuration
Whitton
1900 feral Barnacle Geese

04/01/2022
Cleethorpes
17 Snow Bunting
Deeping Lakes
Cattle Egret, Goosander, Little Owl, Long-eared Owl
Frampton Marsh
Avocet, Peregrine Falcon, Fieldfare, 3 Barnacle Goose, Red Kite, Merlin, Short-eared Owl, Pintail, Water Rail, Redwing, 65 Whooper Swan, Twite
Lincoln
Lesser Redpoll, Black-throated Thrush (found in the City Centre dead
Marston
Fieldfare, 2 Marsh Harrier, Redwing, Stonechat
Millennium Green
524 Pink-footed Geese, Goosander, 10000+ Black-headed Gull, 3000+ common Gull, Kingfisher, Mandarin, 44 Pochard, Sparrowhawk,
Whisby
Starling (large murmuration)

03/02/2022
Baston & Langtoft Pits
Ring-necked Duck
Cleethorpes
Water Pipit
East Halton Skitter
Cattle Egret, White-tailed Plover, 2 Bewick Swan
Far Ings
Bittern
Frampton Marsh
Avocet, Great White Egret, Peregrine Falcon, Hen Harrier (male), Marsh Harrier, Merlin, Pintail, Stonechat, 70 Whooper Swan
Gibraltar Point
3 Great Northern Diver (south)
Hartsholme Park
Tawny Owl, 40 Shoveler, 150 Black-headed Gull
Swanholme
100 Gadwall, 6 Goosander (4 male 2 female, 8 Shoveler, 140 Wigeon, 60 Tufted Duck, 2 Great Spotted Woodpecker
Huttoft area
Bittern
Huttoft Pit
Jack Snipe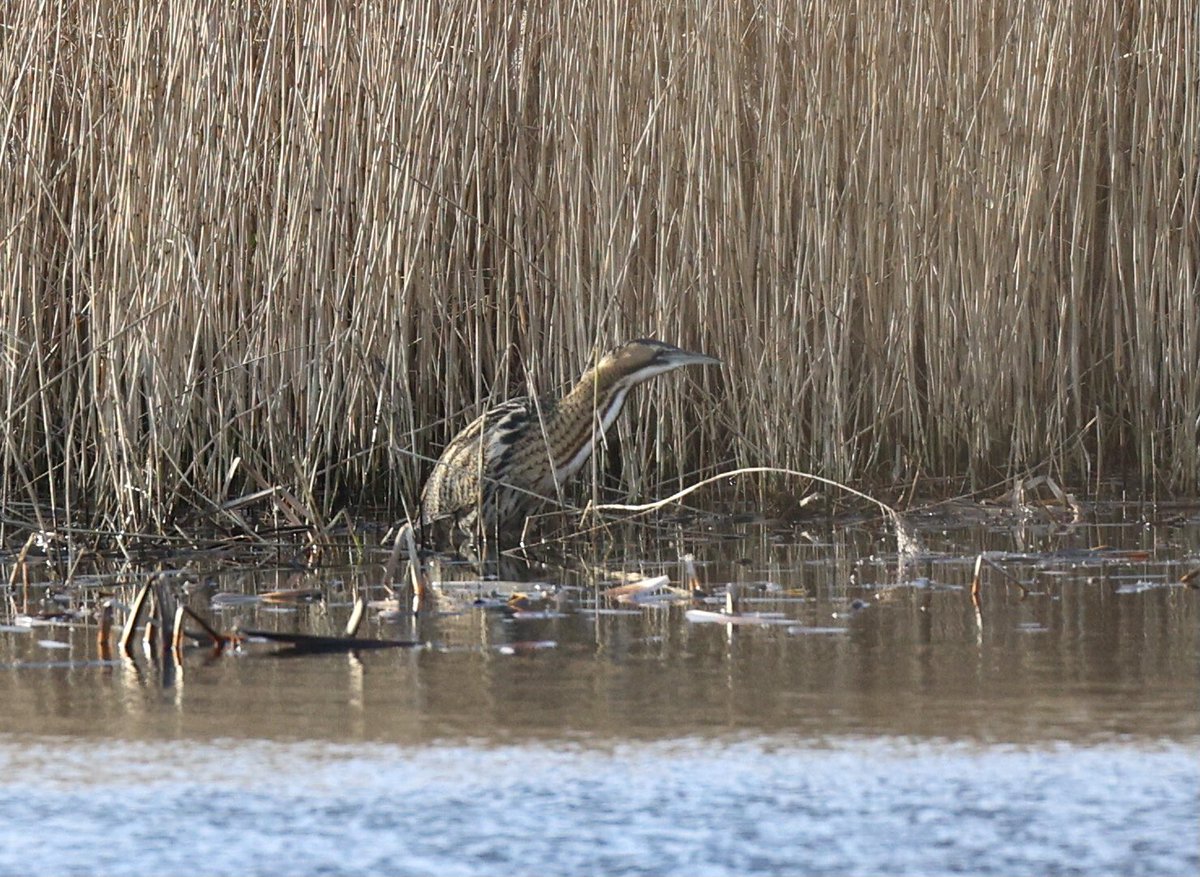 Splendid shot of the Bittern near Huttoft - Image © Russel Hayes

Mablethorpe
5 Long-tailed Duck, 8 Velvet Scoter
Trent Port, Marton
50 Chaffinch, Chiffchaff, Kingfisher, 12 Red-legged Partridge, Mistle Trush, 36 Wigeon
Marston
2 Siberian Chiffchaff
Millennium Green
Chiffchaff, Pink-footed Geese, 2 Goldcrest, 16 Goldeneye, 5 Goosander (1 male), Kingfisher, Mandarin Duck, 6 Redwing, Tawny Owl, 33 Pochard, 2 Lesser Redpoll, 35 Siskin, Treecreeper
Norton Disney
Great White Egret
Tallington Lakes
Ring-necked Gull
02/02/2022
Baston & Langtoft Pits
Ring-necked Duck
Belton House
Grey Wagtail, Kingfisher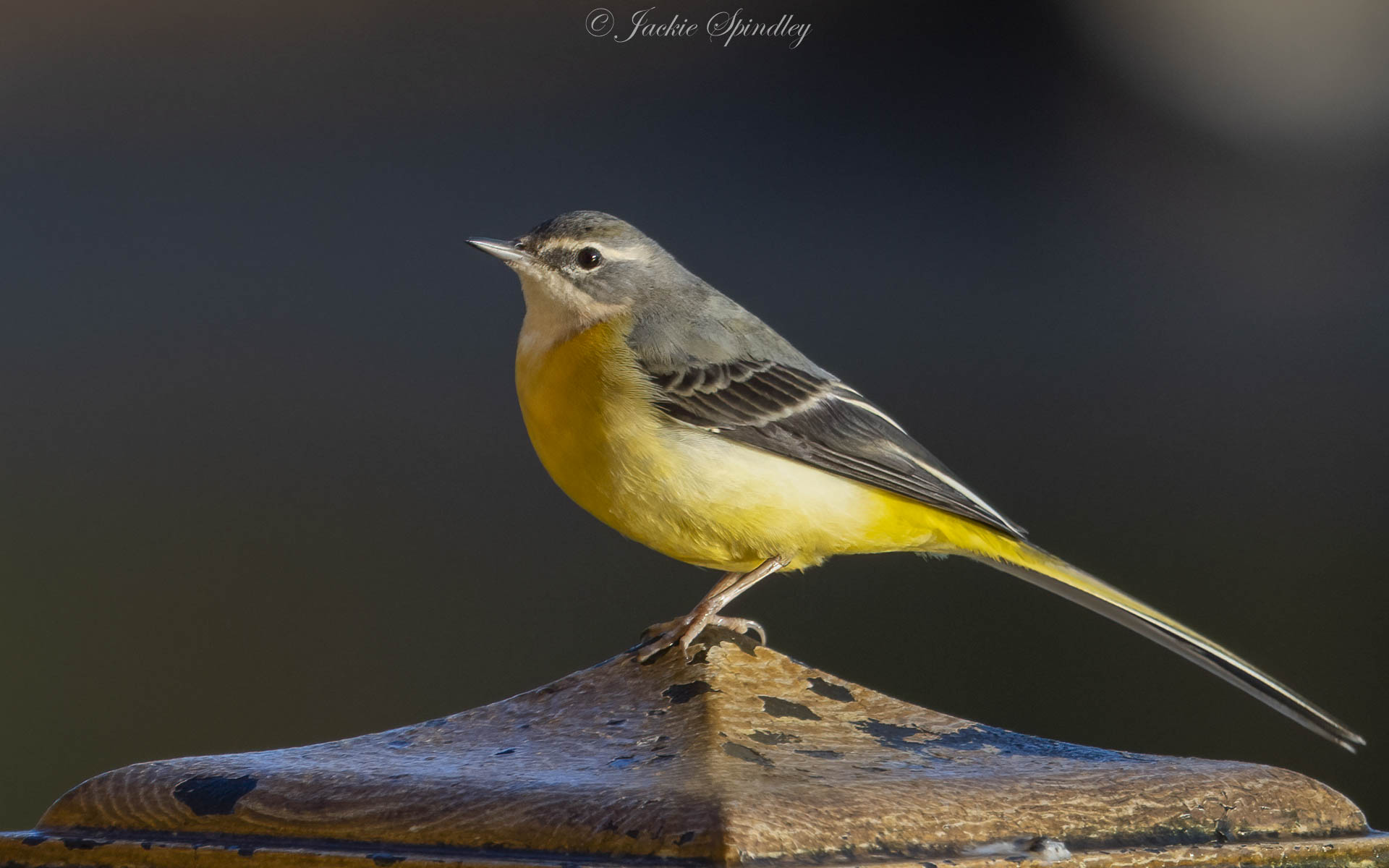 An excellent photo of a Grey Wagtail at Belton House - Image © Jackie Spindley
Boultham Mere
4 Bullfinch, 19 Grey Partridge, 80 Redwing, Cetti's Warbler
Deeping Lakes
Russian White-fronted Goose
East Halton
Cattle Egret, Short-eared Owl, Water Pipit, White-tailed Plover, Redshank, 2 Stonechat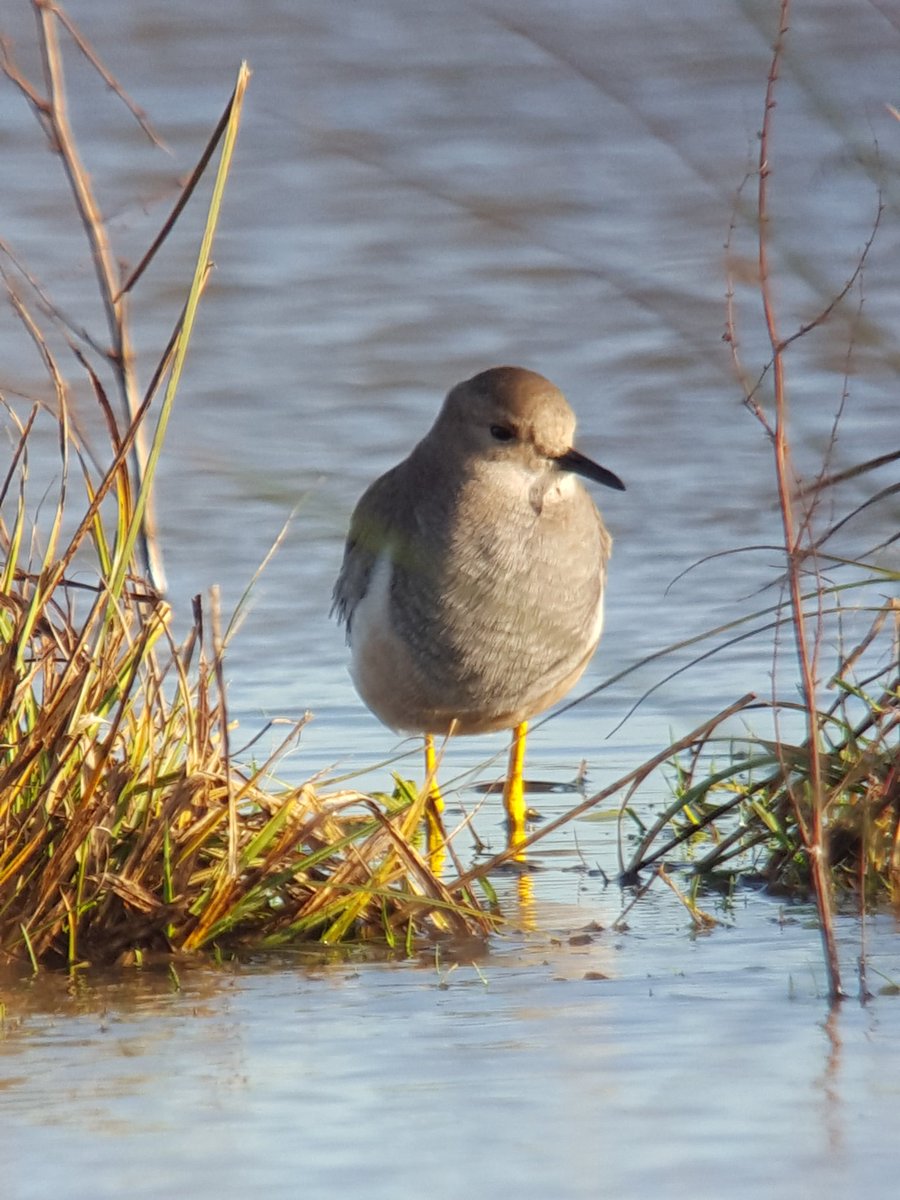 A nice shot of a Lincolnshire first at East Halton - Image © Dave Roberts
Lincs Wolds
16 Red Kite
Marston
Siberian Chiffchaff
Norton Disney
4 Whooper Swan
Tallington Lakes
Ring-necked Duck, Greater Scaup, European Shag
Tetney Lock
Great White Egret

01/01/2022
Deeping Lakes
Cattle Egret
Denton
Brambling, Goosander
Frampton Marsh
Richard's Pipit
East Halton
Cattle Egret, 9 Little Egret, Kestrel, White-winged Plover (53 40 38.87 0 15 31.35 W)
Far Ings
Reed Bunting, Gadwall, Goldeneye, 30 Goldfinch, 3 Kestrel, 20 Siskin, Bearded Tit, Cetti's Warbler
Mablethorpe
5 Long-tailed Duck, 8 Velvet Scoter
Tallington Lakes
Ring-necked Duck, Greater Scaup, European Shag
Trent Port
Bullfinch, Goldcrest, Goosander, Grey Partridge, Red-legged Partridge, 2 Sparrowhawk, Mistle Thrush Treecreeper, Grey Wagtail
Whisby
Great White Egret