I have just received the latest Roy Dennis White-tailed Eagle bird blog which makes fascinating and interesting reading
Click on the link below

https://www.roydennis.org/2021/03/10/spring-explorations/
Lincolnshire Latest Bird News - May 2021

31/05/2021
Cress Marsh
7 Little Egret, Barnacle Goose, c70 Lesser-black Backed Gull, 2 Little Ringed Plover, Yellow Wagtail
Frampton Marsh
Great White Egret, Little Gull, 2 Mediterranean Gull, Marsh Harrier, Hobby, 700 Knot, Short-eared Owl, Spoonbill, Lesser Whitethroat
Gibraltar Point
2 Cuckoo, 2 Spoonbill
Tathwell
27 Corn Bunting, 2 Sand Martin, Common Quail, 6 Yellow Wagtail

30/05/2021
Alkborough
Glossy Ibis
Belton House
5 Raven (2 adults, 3 juveniles)
Croft Marsh
2 Little Gull
Frampton Marsh
Cattle Egret, Great White Egret, Spoonbill
Normanby
4 Bee-eater (over)

29/05/2021
Alkborough Flats
Golden Oriole
Anderby Creek
Common Quail
Chapel Point
2 Bee-Eater (over)
Croft Marsh
Little Gull
Donna Nook
Osprey
Fiskerton Fen
2 Shoveler, 2 Common Term, 6 Cetti's Warbler
Frampton Marsh
Cattle Egret, Little Gull, 2 Mediterranean Gull, Short-eared Owl, Spoonbill, Grasshopper Warbler
Gibraltar Point
3 Spoonbill
Rimac
Stone Curlew

28/05/2021
Croft Marsh
4 Little Gull
Frampton Marsh
Black-necked Grebe, 3 Little Gull, Mediterranean Gull, 450 Red Knot, Short-eared Owl
Gibraltar Point
Hobby, Ring-necked Parskeet
Scopwick
Common Quail (sound recorded yesterday night)
Swinderby
Ring-necked Parakeet (in a private garden)


Some people have all the luck, a Ringed-necked Parakeet in a private garden - Image © Julia Daykin


Whisby
2 Great White Egret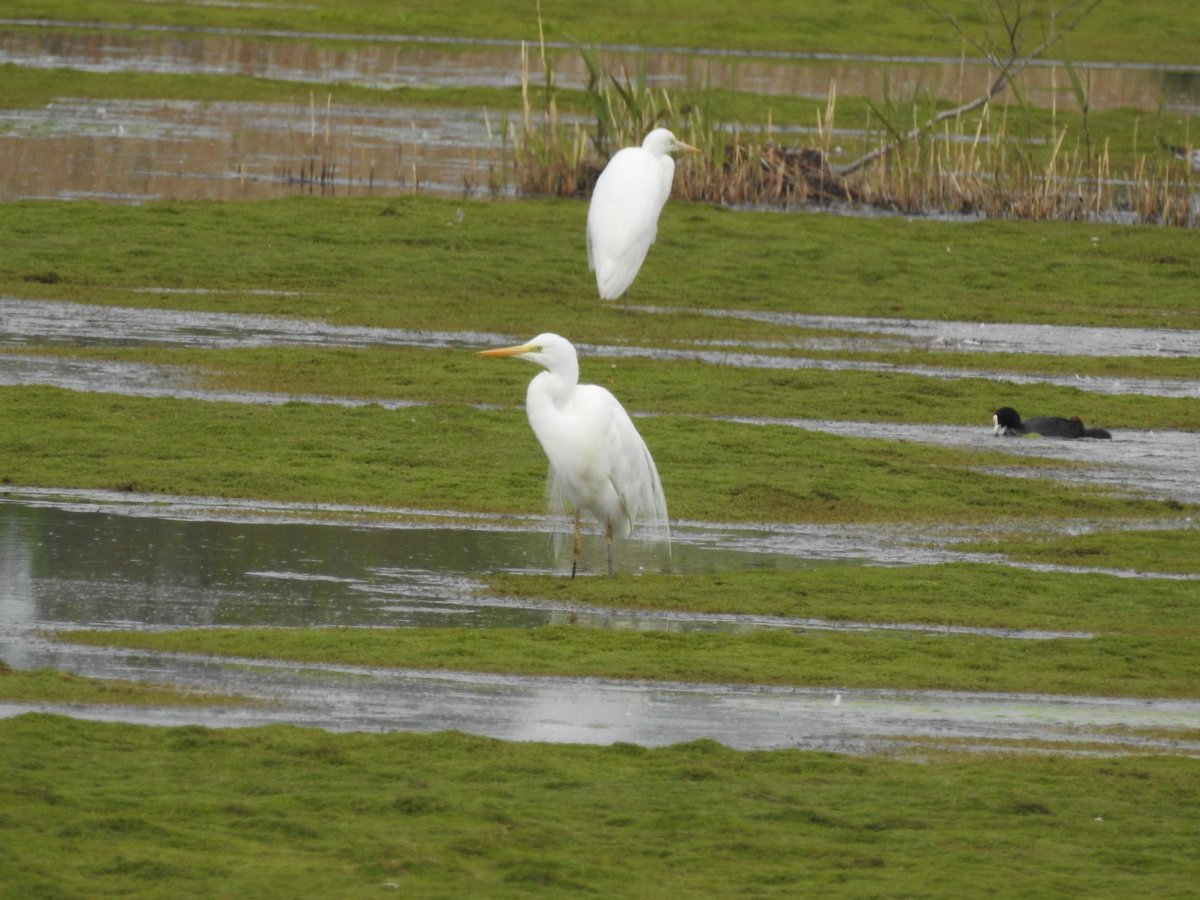 2 Great White Egret on Teal Lake, Whiby - Image © Grahame Hopwood
27/05/2021
Frampton Marsh
Black-necked Grebe, Little Gull, Mediterranean Gull, Short-eared Owl, Curlew Sandpiper, 150 Grey Plover. 3 Spoonbill, Grasshopper Warbler, Wheatear
Freiston Shore
30 Reed Bunting, 2 Avocet, Barn Owl, 80 Brent Goose, 15 Tree Sparrow, Sedge Warbler, Reed Wabler
Keelby
Ring-necked Parakeet
Rimac
Purple Heron
Rosper Road Pools
Osprey
Wolds
30 Corn Bunting, 34 Linnet, 40 Skylark, 5 Tree Sparrow, 32 Yellowhammer, 2 Yellow Wagtail

26/05/2021
Frampton Marsh
Black-necked Grebe, 3 Short-eared Owl, 2 Curlew Sandpiper, 2 Spoonbill, Little Stint
Freiston Shore
Spoonbill
Gibraltar Point
Golden Oriole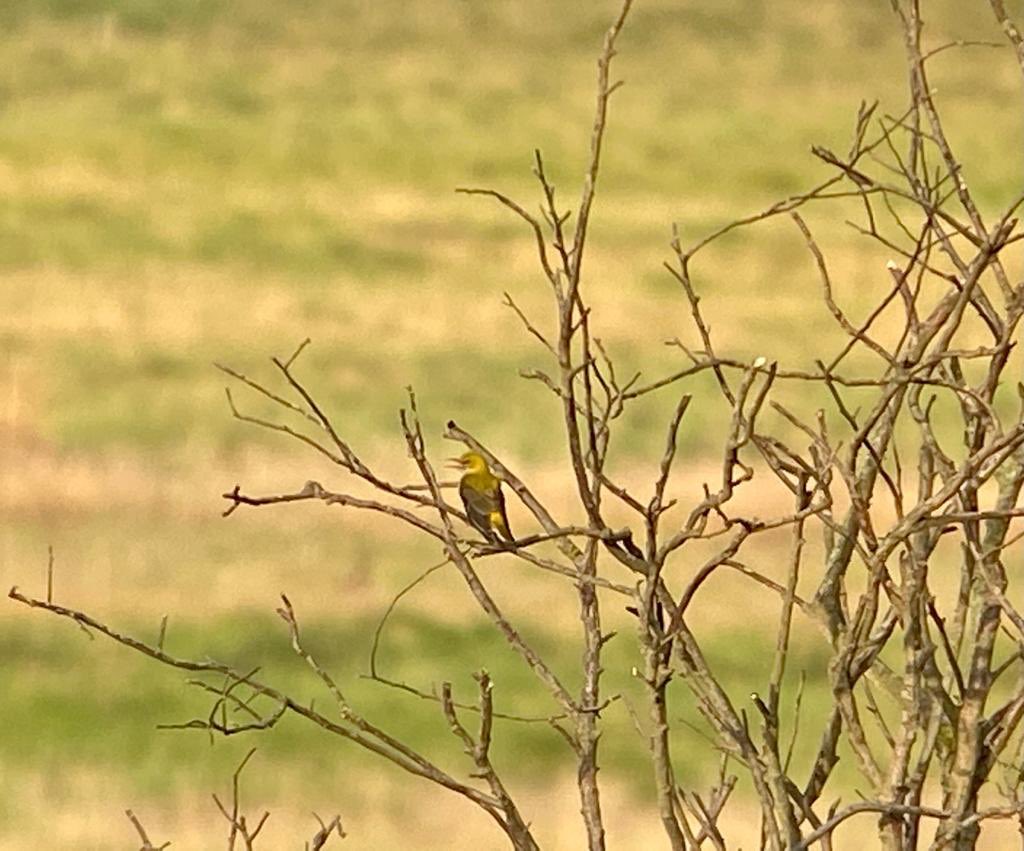 The Golden Oriole that was briefly at Gibraltar Point - Image © Nige Lound
25/05/2021
Gibraltar Point
3 Buzzard, Cuckoo, 3 Little Gull, Hen Harrier, Marsh Harrier, Red Kite, 2 Spoonbill, Grasshopper Warbler
Marston
Red-rumped Swallow
Skillington
Common Quail

24/05/2021
Belmont
Raven
Gibraltar Point
4 Buzzard, 2 Cuckoo, Turtle Dove, Greenshank, 3 Little Gull, Red Kite, Short-eared Owl, Cetti's Warbler
Manby Wetlands (back flash)
Lesser Scaup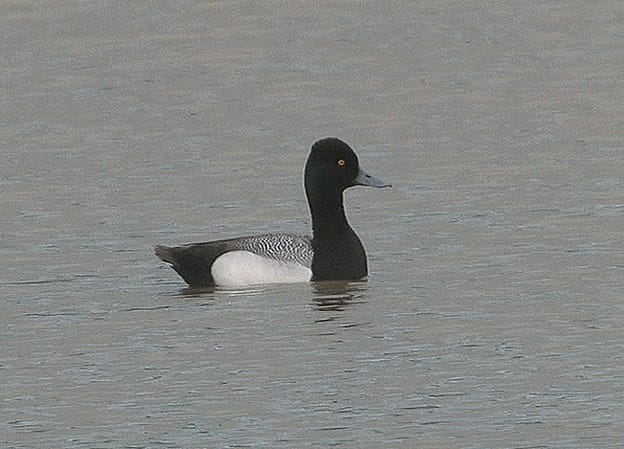 Lesser Scaup at Manby Wetlands - Image © Roy Harvey

Swanpool
Cuckoo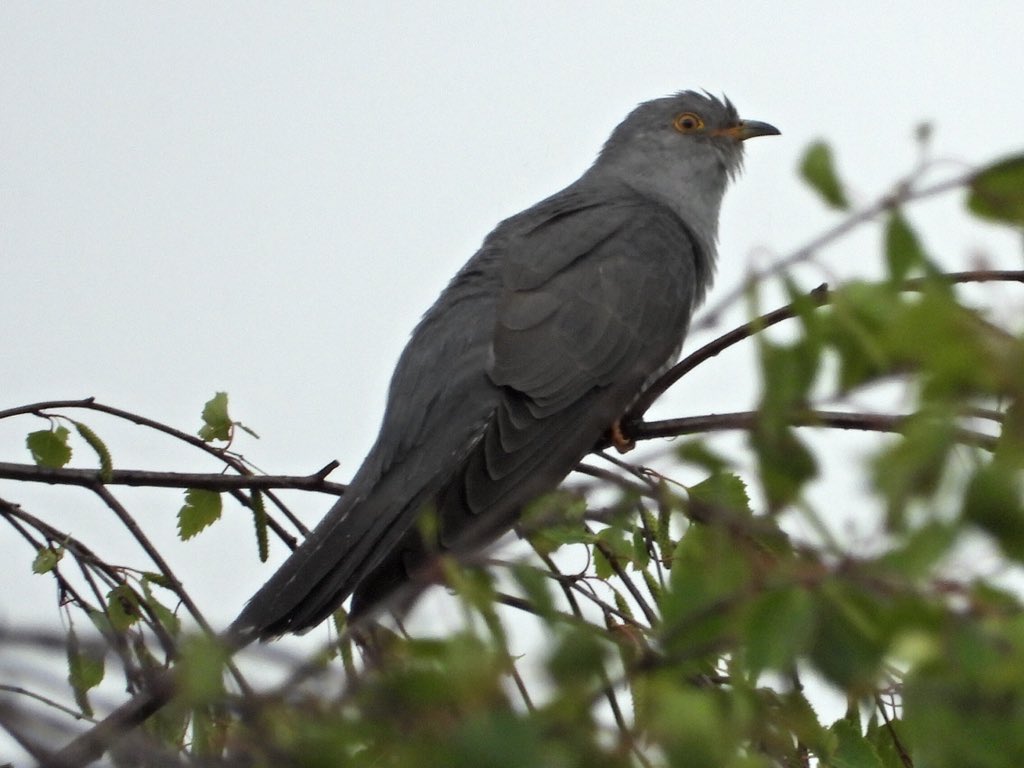 Common Cuckoo, Swanpool - Image © Andy Sims
Woodhall Spa
Common Crane
23/05/2021
Billinghay
Whooper Swan
Bottesford
Osprey
Covenham
Greater Scaup
Frampton Marsh
Cuckoo, Pale-bellied Brent Goose, 2 Mediterranean Gull, Hobby, Short-eared Owl, Water Rail, Wood Sandpiper, 2 Temminck's Stint, 3 Little Tern, Marsh Warbler
Gibraltar Point
2 Little Gull
Job's Lane
150 Sand Martin, 60 Common Swift
Lincoln
Peregrine Falcon, Red Kite
Marshchapel
Osprey

22/05/2021
Alkborough Flats
Glossy Ibis, Spoonbill
Anderby Creek
3 Cuckoo, Marsh Harrier, Cetti's Warbler
Covenham Reservoir
Hobby, Greater Scaup
Frampton Marsh
Peregrine Falcon, Barnacle Goose, 2 Little Gull, Little Owl, Short-eared Owl, Little Ringed Plover, Spotted Redshank, Curlew Sandpiper, 4 Spoonbill
Hartsholme Park
19 Grey Heron
Rimac
Great White Egret
Saltfleetby/ Theddlethorpe
Red-throated Diver, 19 Fulmar, 12 Gannet, Common Scoter

21/05/2021
Croft Marsh
2 Little Gull
Frampton Marsh
Wood Sandpiper, Little Stint
Holbeach area
White-tailed Eagle,
The latest data shows the WTE has moved just over 4 miles south-east back to the area on the Wash near Holbeach St Matthews that it favoured before coming to Frampton.




Yesterday it spent an hour at the mouth of the Welland between 11:00 and 12:00 before moving SW. The white arrow was 05:30 this morning. Not sure how accessible that area is, but if there is anyone local who can check it out then please do let them know. Information from Tim Mackrill from the Roy Dennis organisation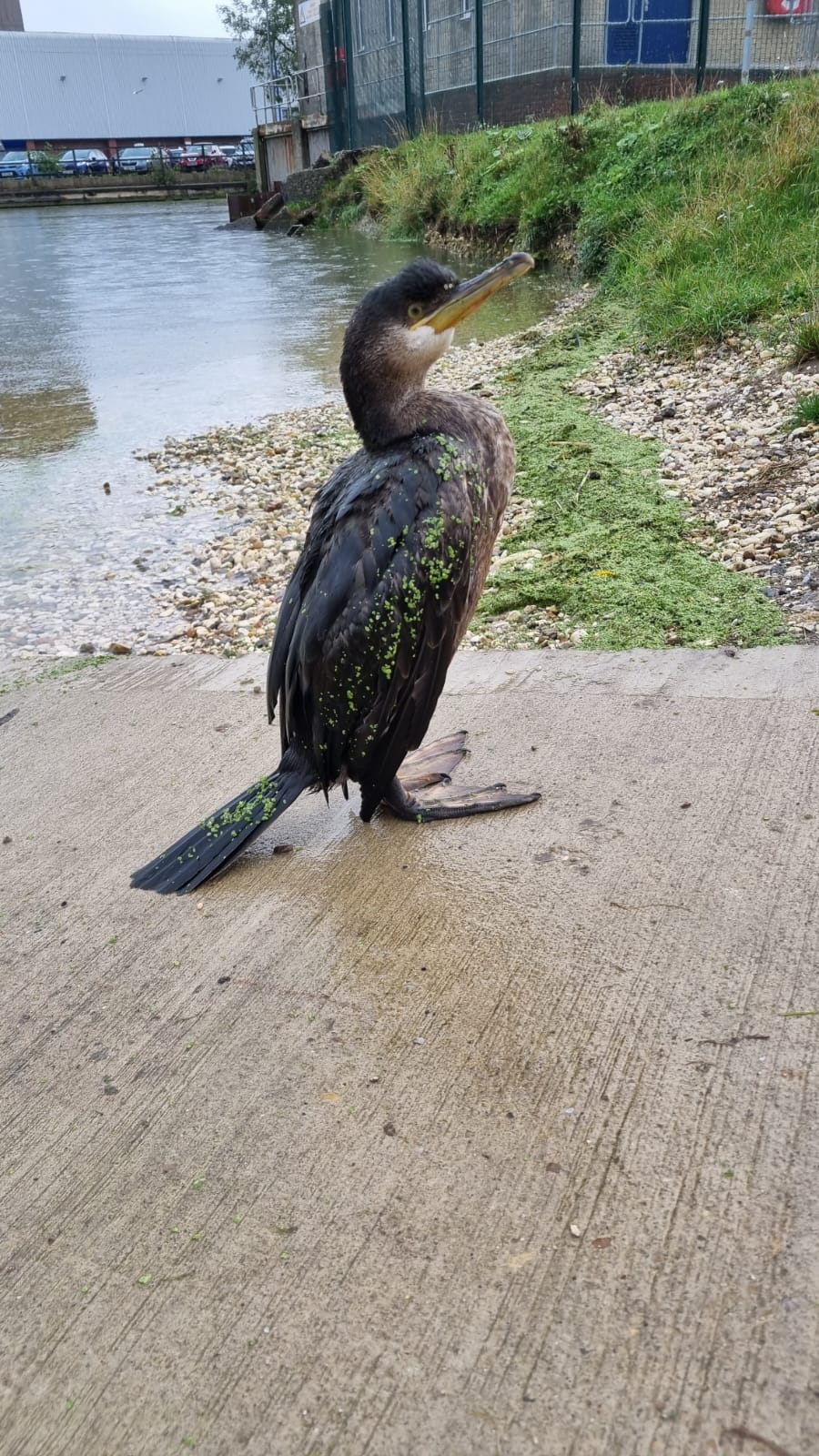 20/05/2021
Alkborough Flats
Glossy Ibis
Boultham Mere
2 Common Tern (mating)
Frampton Marsh
White-tailed Eagle (over & south), 2 Little Gull, 4 Spoonbill, 2 Little Stint
Gib Point News (14/05/2021)
Peregrine Falcon, Spotted Flycatcher, Marsh Harrier, Spoonbill, Wheatear,
Mediterranean Gull (Seen on the 14th and subsequently noted that this was the 13th sighting of a colour ringed bird at Gib Point and only the second recovery ringed in the UK. Ring 2X5R, Coquet Island, Northumberland and ringed as a Pullus)
Messingham
9 Gadwall, Yellow-legged Gull, 135 House Martin, 100 Sand Martin, 4 Pochard, 2 Common Tern, 14 Shelduck +4 juveniles, 2 Shoveler, 100 Swift, Cetti's Warbler, Reed Warbler 20
Rimac
Purple Heron

19/05/2021
Boultham Mere
Yellow-legged Gull
Cleethorpes CP
Grasshopper Warbler
Cress Marsh
Yellow-legged Gull
Donna Nook
Great White Egret
Frampton Marsh
White-tailed Eagle, Little Gull, Short-eared Owl, 4 Curlew Sandpiper, Spoonbill, 4 Little Stint
Freiston Shore
Tree Pipit
Gibraltar Point
Fieldfare, Garganey, Black Kite, Long-eared Owl, Spoonbill
Manby Wetlands
Wood Sandpiper
Seacroft
Hoopoe (in private garden)
Stamford
Cuckoo

Details of the White-tailed Eagle that has roamed Lincolnshire in the last four days

The bird is G461, a 2cy male from IoW that has been in West Norfolk recently. It flew across to the Lincolnshire side of the Wash on 14/5 and spent two days on the Wash near Holbeach St Mary. It then completed a big circuit of Lincolnshire on 16/17 before returning to the Holbeach St Mary area yesterday. This morning it has moved to Frampton. I have attached map showing all these movements.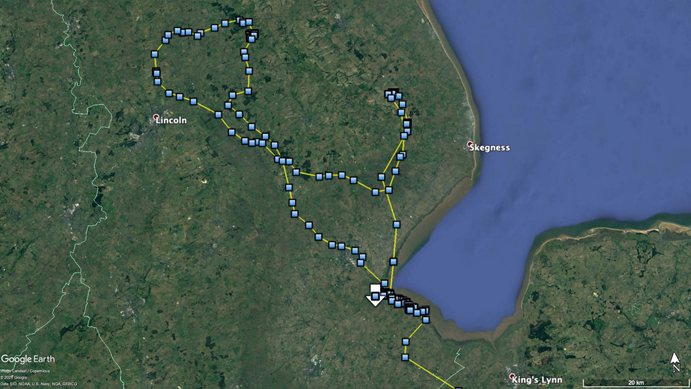 Track of the White-tailed Eagle through Lincolnshire in the last few days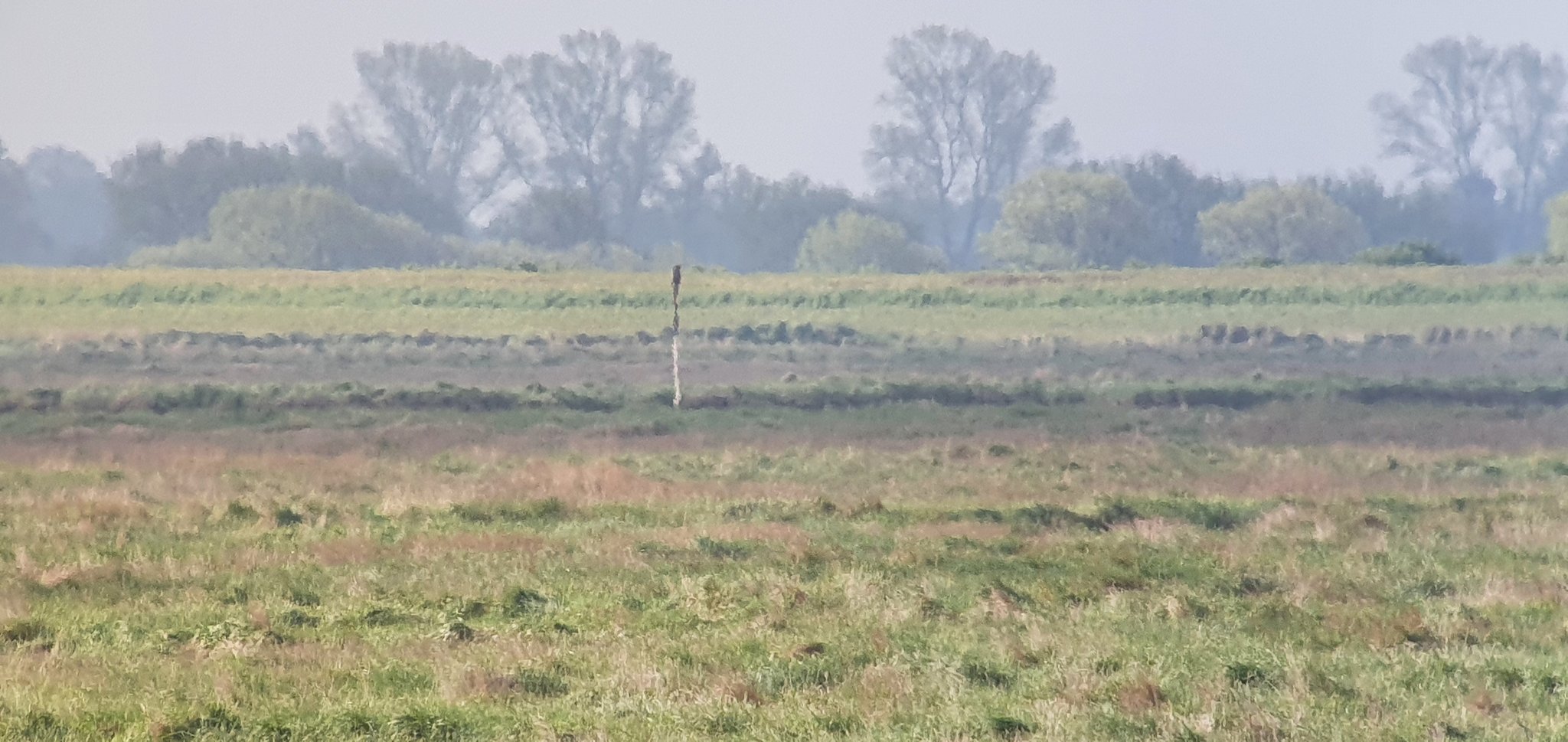 A very distant view of the White Eagle out on the Saltmarsh at Frampton Marsh - Image © RSPB Frampton Marsh
18/05/2021


Bardney



Raven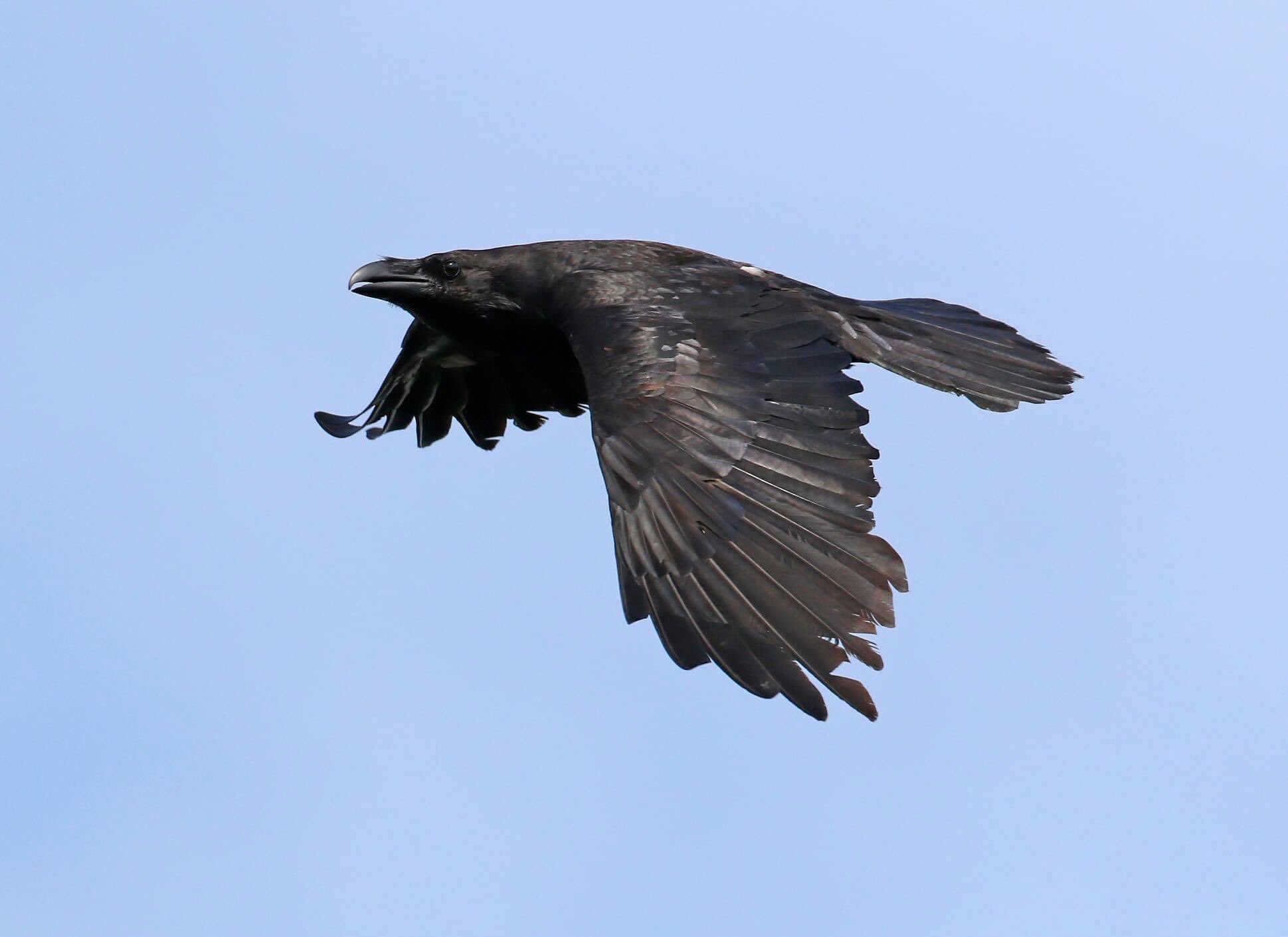 A splendid photo of a Raven near Bardney - Image © Russell Hayes
Croft Marsh
2 Little Gull
Donna Nook
Great White Egret
Frampton Marsh
Honey Buzzard, White-tailed Eagle, Tree Pipit, 4 Spoonbill
Gibraltar Point
5 Cuckoo, 2 Garganey, 2 Little Gull
Seacroft
Hoopoe (in private garden)
Scopwick
Common Scoter ( one sound recorded over after dark)

17/05/2021
Far Ings
Spoonbill
Frampton Marsh
3 Common Crane, 3 Little Gull, Short-eared Owl, 3 Curlew Sandpiper, 2 Spoonbill, 3 Little Stint
Gibraltar Point
Cuckoo, Firecrest, Marsh Harrier, Ring Necked Parakeet, 14 Swift, 2 Cetti's Warbler
16/05/2021
Cress Marsh
Spoonbill
Far Ings
2 Bittern, Hobby
Frampton Marsh
2 Black Necked grebe, 3 Curlew Sandpiper, 3 Spoonbill, 2 Temminck's Stint
Gibraltar Point
Honey Buzzard, Firecrest, 6 Gannet, Osprey, Treecreeper, Wood Warbler, 3 Whimbrel
Rimac
3 Cuckoo, Great White Egret, Hobby, 2 Grasshopper Warbler

15/05/2021
Baston Fen
2 Grey Partridge
Boultham Mere
Marsh Harrier
Freiston Shore
Curlew Sandpiper
Gibraltar Point
Honey Buzzard, Little Gull, 2 Mediterranean Gull, 2 Spoonbill
Nocton Fen
2 Marsh Harrier
Willow Tree Fen
Short-eared Owl
Yawthorpe
Common Quail

14/05/2021
Far Ings
Bittern, Hobby
Frampton Marsh
4 Mediterranean Gull, 4 Curlew Sandpiper, 2 Wood Sandpiper, 8 Spoonbill, 2 Little Stint 3 Temminck's Stint
Gibraltar Point
Mediterranean Gull
Marston
Curlew, Pochard

13/05/2021
Boultham Mere
Cuckoo, Hobby, Common Sandpiper
Deeping Lakes
Turnstone
Frampton Marsh
Little Gull, Spotted Redshank, Little Stint, 3 Temminck's Stint, Curlew Sandpiper, 6 Spoonbill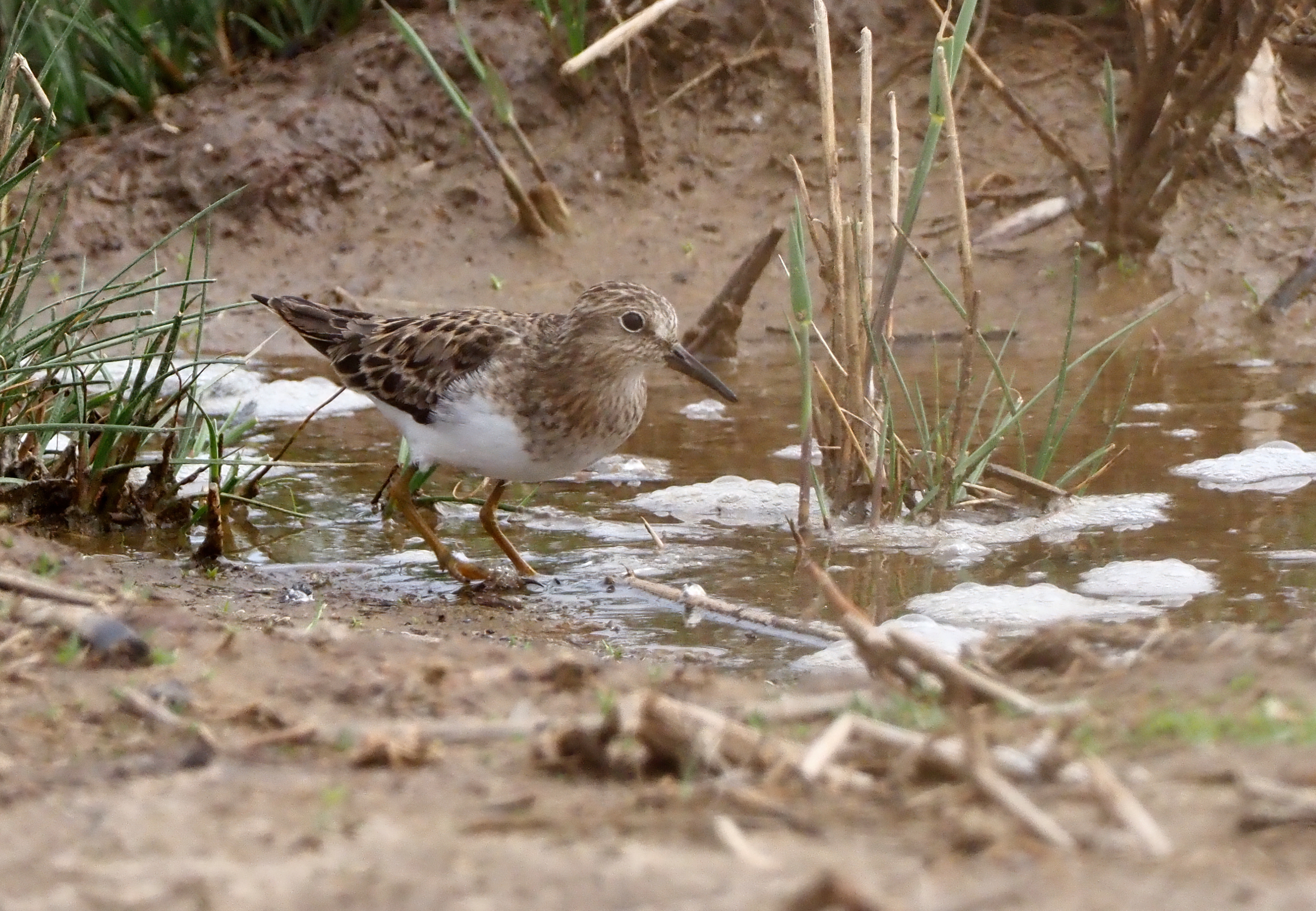 One of the three Temminck's Stints at Farmpton Marsh - Image © Paul Sullivan
Gibraltar Point
Cattle Egret, Little Gull, Spoonbill
Keelby
Hobby
Willingham by Stow
Egyptian Vulture high over and flying to the West

12/05/2021
Burgh le Marsh
2 Turtle Dove
Cleethorpes
Peregrine Falcon
Cress Marsh
Spoonbill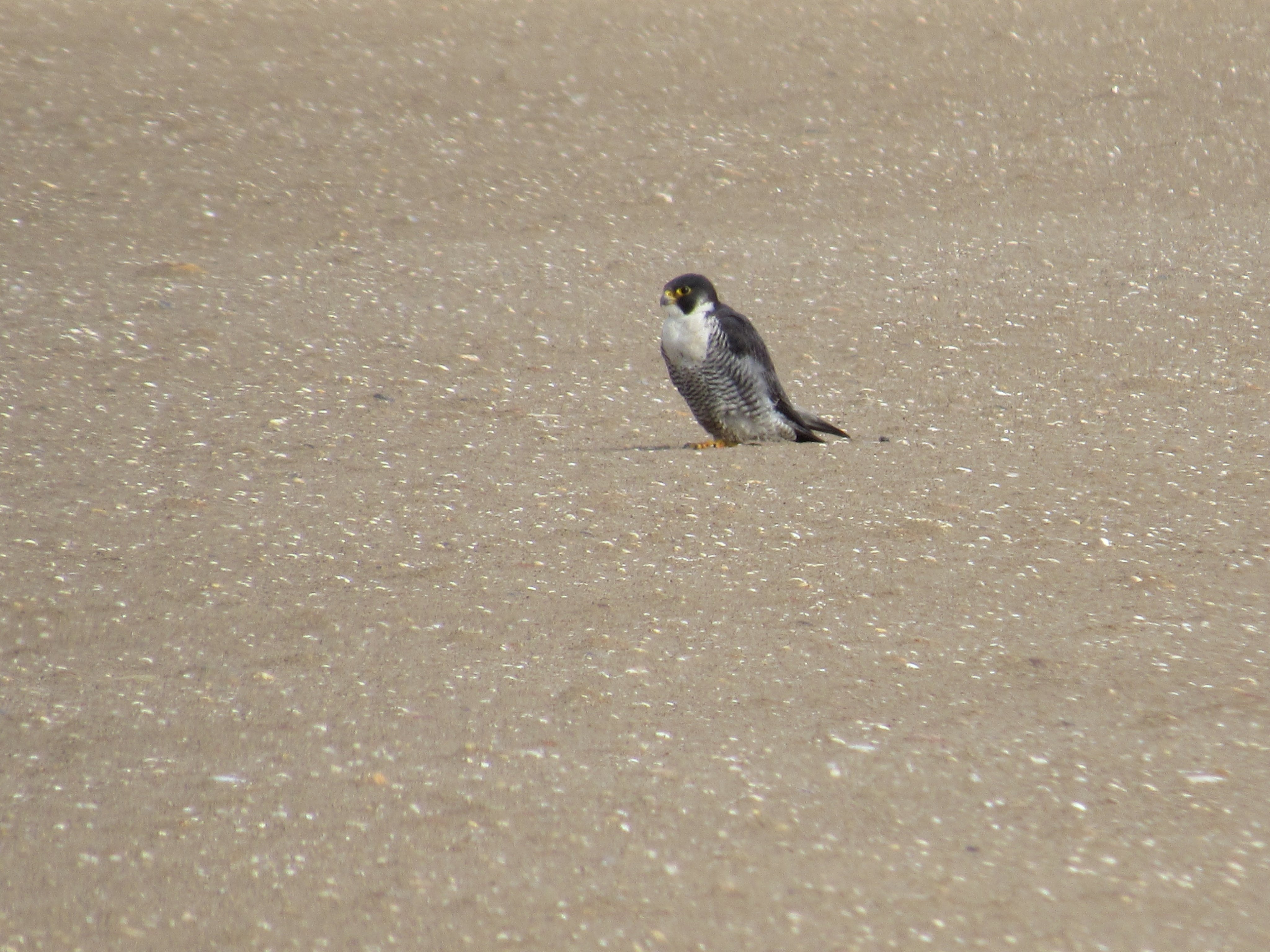 Peregrine Falcon on survey - Image © Jim Wright

Doddington Park
Lesser Redpoll
Frampton Marsh
Spotted Redshank, Jack Snipe, Spoonbill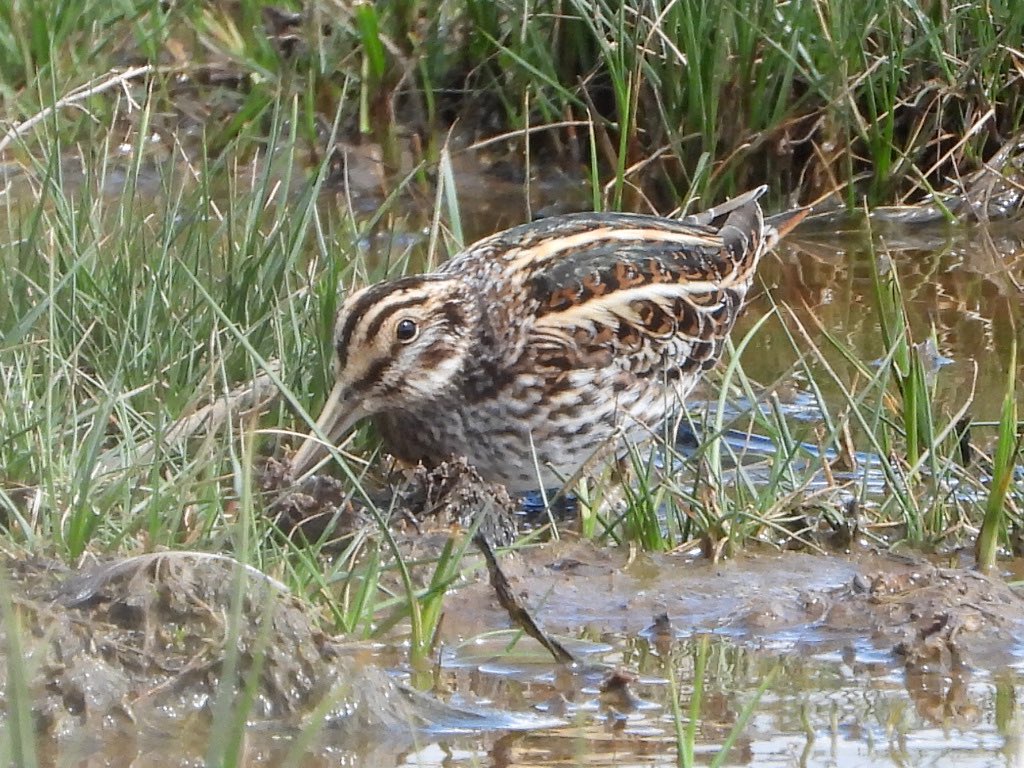 Jack Snipe at Frampton Marsh - Image © Andy Sims
South Hykeham
Barn Owl
Tetney Marsh
Dotterel

11/05/2021
Donna Nook
Garganey
Frampton Marsh
Pale-bellied Brent Goose, Black-necked Grebe, Short-eared Owl, Curlew Sandpoiper, Wood Sandpiper, 2 Jack Snipe, 4 Spoonbill, 2 Little Stint, 2 Temminck's Stint, Wheatear
Freiston Shore
Wood Sandpiper, Spoonbill
Humberston
2 Cuckoo
Manby Wetlands
Glossy Ibis
Messingham
Bittern, Cuckoo, 9 Egyptian Goose, 10 Shelduck, 30 Swift, 2 Common Tern
Saltfleetby/Theddlethorpe Dunes
Spotted Flycatcher, Great Grey Shrike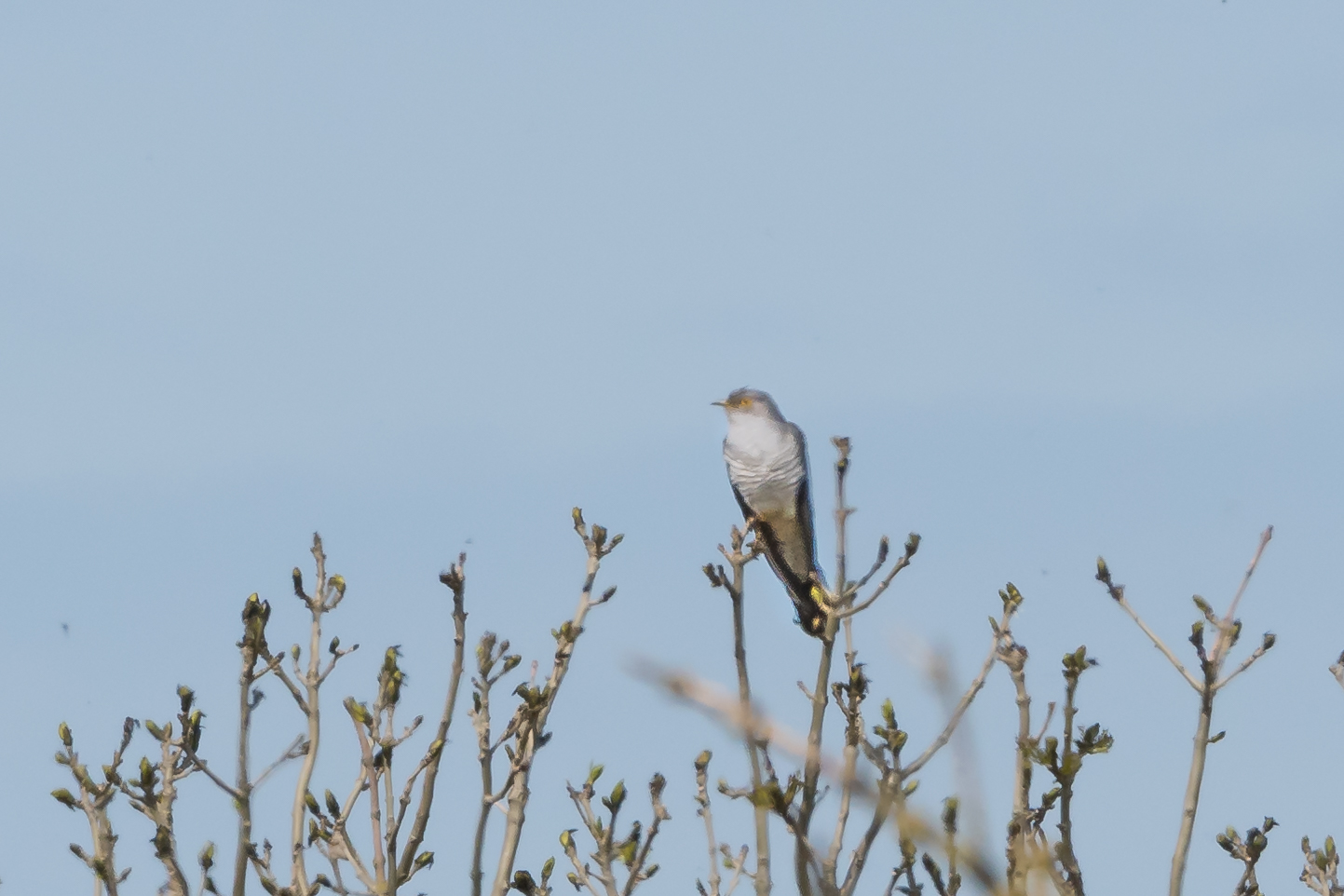 A common Cuckoo at Rimac - Image © Robert Atkinson

10/05/2021
Asgarby
2 Spoonbill over
Boultham Mere
Hobby
Churchill Lane
Spotted Flycatcher
Deeping Lakes
2 Black Tern, 2 Little Tern
Frampton Marsh
Curlew Sandpiper
Gibraltar Point
Red-rumped Swallow
Manby Wetlands
Glossy Ibis
Trent Port
Cuckoo, Curlew, Fieldfare, 12 Swift

09/05/2021
Cleethorpes
c30 Wheatear
Doddington Park
3 Lesser Redpoll
Far Ings
6 Barnacle Goose, Bittern, Cuckoo, 2 Hobby, Osprey, 3 Spoonbill
Frampton Marsh
Curlew Sandpiper, Grasshopper Warbler, Greenshank, Whimbrel
Rimac
Great White Egret, Hobby, 20 Wheatear, Whimbrel, 2 Whinchat
Trent Port
Cuckoo, Fieldfare, Green Woodpecker, 2 Raven, 25 Barn Swallow
RAF Woodhall
4 Wheatear
Saltfleet
10 Dunlin, 10 Ringed Plover, 20 Wheatear, Lesser Whitethroat
Tetney Lock
c24 Wheatear in the area

08/05/2021
Alkborough
Garganey, Spoonbill
Baston Fen
Spoonbill
Baston & Langtoft Pits
Turnstone
Deeping Lakes
Cattle Egret
Far Ings
1000 Sand Martin, 3 Ring Ouzel, Short-eared Owl, Spoonbill, 1000 Barn Swallow,
Gibraltar Point
20 Avocet, Cuckoo, Ring Ouzel, Garganey, Whinchat, Cetti's Warbler
Trent Port
Red-legged Partridge, Common Sandpiper, Green Woodpecker,
Saltfleetby- Theddlethorpe
Turtle Dove, Tree pipit, Wheatear, Wood Warbler

07/05/2021
Baston Fen
Common Quail (heard), Spoonbill
Bonby Carrs
Pallid Harrier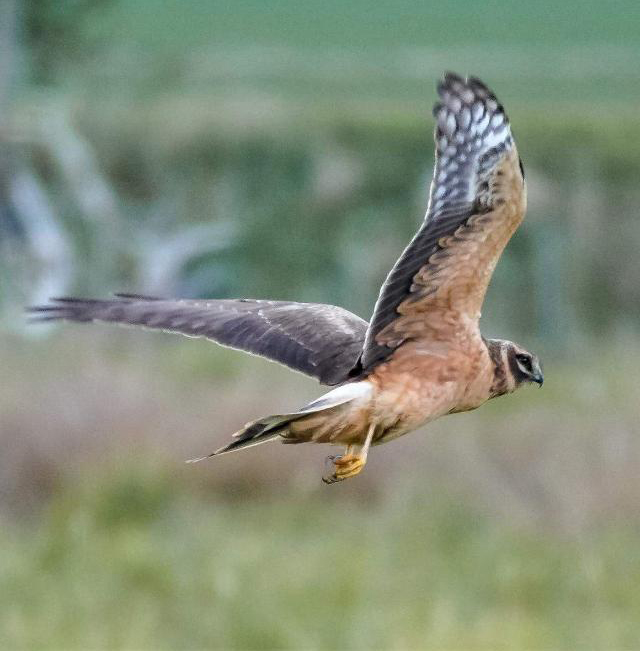 A stunning capture of a Pallid Harrier at Bonby Carrs - Image © Lesley Everatt

Far Ings
2 Bittern, Mediterranean Gull, 2 Hobby, 2 Marsh Harrier, Hobby, 3 Ring Ouzel, Short-eared Owl, Spoonbill, 2 Wheatear
Frampton Marsh
Curlew Sandpiper, Wood Sandpiper, 3 Spoonbill, Little Stint
Gibraltar Point
Little Gull, Hen Harrier, Marsh Harrier
Hawthorpe
2 Wheatear
Hubbert's Bridge
2 Arctic Tern

06/05/2021
Alkborough Flats
Temminck's Stint
Boultham Mere
Common Sandpiper
Doddington Park
Lesser Redpoll (joint latest ever garden bird)
Far Ings
Bittern, Marsh Harrier, Cetti's Warbler, 50 Sand Martin, 50 Barn Swallow, 3 Swift, 3 Common Tern
Fillingham
Common Crane (over)
Frampton Marsh
Black-necked Grebe, Curlew Sandpiper, Little Stint
Gibraltar Point
Turtle Dove, Hen Harrier, Short-eared Owl, Woodlark, Wood Sandpiper
Saltfleet Haven
2 Buzzard, Cuckoo, Greenshank, 3 Marsh Harrier, Short-eared Owl, 4 Yellow Wgtail, Sedge Warbler
05/05/2021
Alkborough Flats
2 Ring Ouzel
Bardney
Raven, Swift
Far Ings
Pied Flycatcher, Hobby (harassing hirundines), Grasshopper Warbler
Frampton
Little Stint
Gibraltar Point
2 Cuckoo, 3 Garganey, Short-eared Owl, Spoonbill,
Humberston
Ring Ouzel
Marston
3 Swift
Swanholme Lakes
2 Jay, Song Thrush, 3 Garden Warbler, Great Spotted Woodpecker
Whisby
Nightingale
Willow Tree Fen
The recently hatched Common Crane have sadly died

04/05/2021
Alkborough Flats
Spoonbill
Anderby Creek
3 Curlew Sandpiper
Croft Marsh
Garganey
Frampton Marsh
Black-necked Grebe
Gibraltar Point
Garganey (Jackson's Marsh), 3 Barnacle Goose, Greenshank, Little Gull, 4 Arctic Tern, 14 Little Tern, 60 Sandwich Tern, Garden Warbler, 2 Whimbrel, Lesser Whitethroat
Louth
Common Sandpiper, Yellow Wagtail
Water's Edge
Ferruginous Duck (escaped)

03/05/2021
Anderby
Lesser Whitethroat


Nice capture of a Lesser Whitethroat at Anderby - Image © Tom Green
Boultham Mere
Hobby, Swift
Brigsley
Ring Ouzel (private garden)
Frampton Marsh
Black-necked Grebe, Mediterranean Gull, Wood Sandpiper, Jack Snipe, Spoonbill
Gibraltar Point
Wood Sandpiper
Marston
Red Kite, 20 House Martin, 2 Swift, 3 Yellow Wagtail
East Halton Skitter
Ring Ouzel
Swanholme Lakes
Garden Warbler
Whisby
Blackcap, Garden Warbler, Nightingale

02/05/2021
Alkborough Flats
42 Snow Goose (over about 11:15. Also seen at Abram, Manchester 08:06, Fairburn Ings 09:55, Wheldrake 10:25)
Anderby
Whimbrel
Bardney
Raven
Baston Fen
Common Quail
Brigsley
Ring Ouzel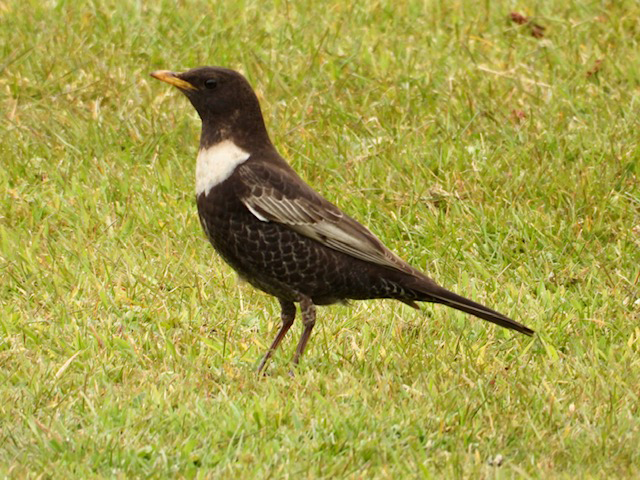 Lucky people. A Ring Ouzel in a private Brigsly garden - Image © Mike Harrington

Chapel Six Marshes
Cuckoo, 2 Marsh Harrier, 2 Yellow Wagtail, Reed Warbler, 60 Sedge Warbler, Tree Pipit, 3 Whimbrel, 2 Lesser Whitethroat
Dole Wood
Common Quail
Frampton Marsh
Dotterel, 3 Short-eared Owl, Spotted Redshank, Wood Sandpiper, Jack Snipe
Frampton Marsh's Dotterel at the back of the farm on the wet grassland - Image © Ian Misselbrook
Humberston
3 Ring Ouzel
Job's Lane
3 Buzzard, Cuckoo, Peregrine Falcon, 2 Oystercatcher, Sparrowhawk, Garden Warbler, 14 Willow Warbler
Witham Mouth
23 Whimbrel

01/05/2021
Alkborough Flats
Garganey
Barrow Haven
2 Red-crested Pochard, Common Sandpiper
Baston & Langtoft Pits
6 Arctic Tern
Covenham Reservoir
Little Ringed Plover
Cress Marsh
Spoonbill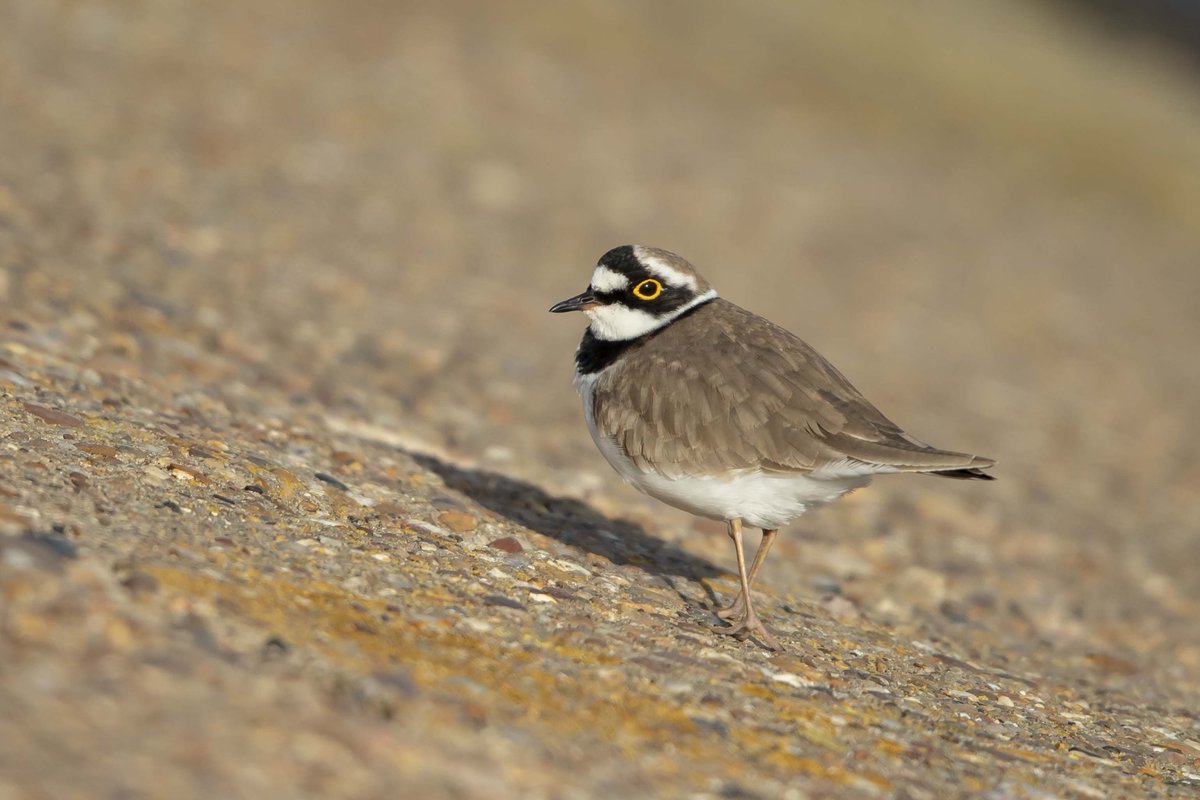 The beautiful Little Ringed Plover - Image © Mark Johnson
Frampton Marsh
2 Pale-bellied Brent Goose, Wood Sandpiper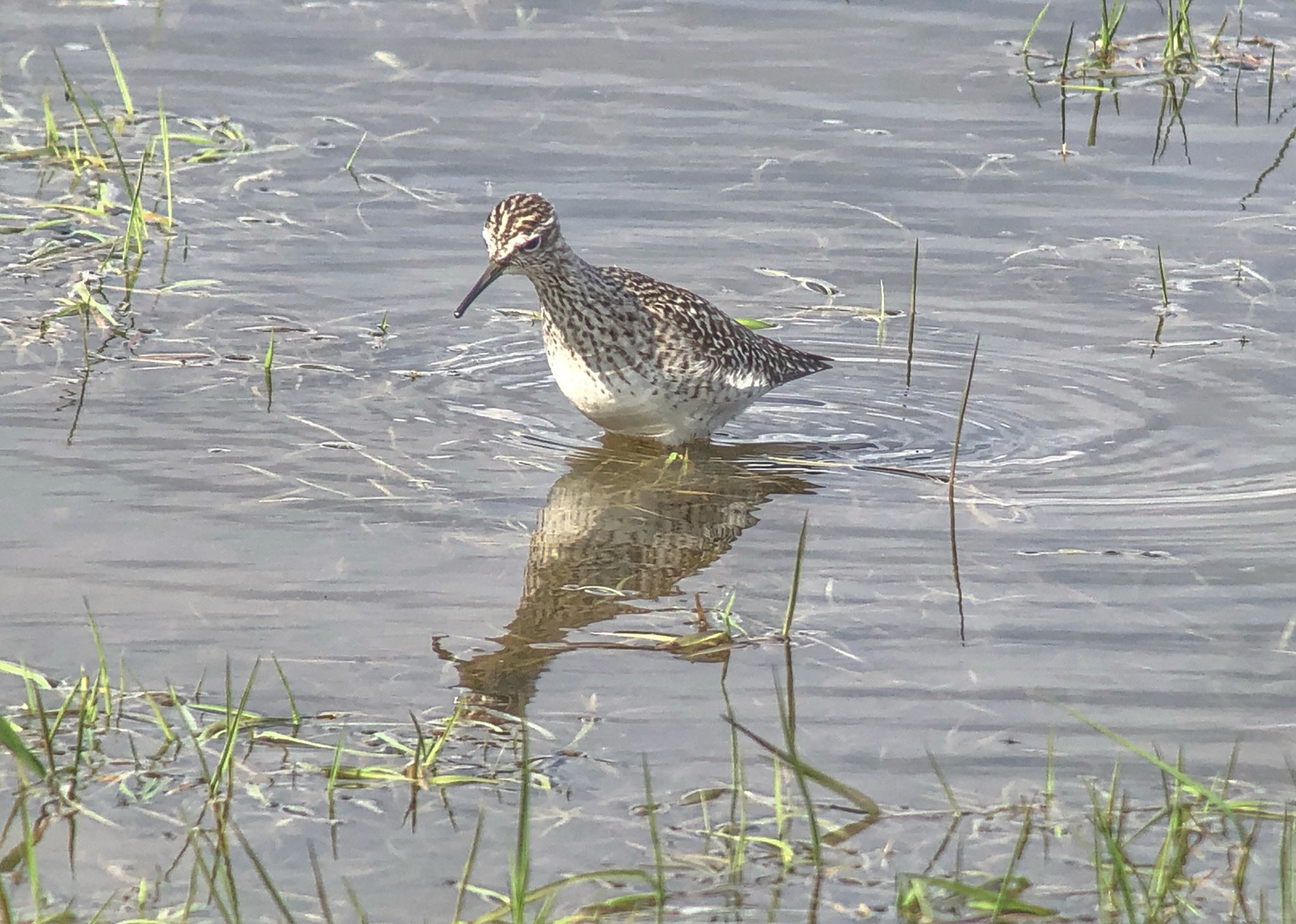 Excellent Photo of the confiding Wood Sandpiper at Frampton Marsh - Image by Andrew Chick
Gibraltar Point
Red-throated Diver, 2 Garganey, 4 Greenshank, Marsh Harrier, Hobby, Ring Ouzel, Short-eared Owl, Spotted Redshank, 5 Redwing, Common Sandpiper, 2 Spoonbill, 60 Little Tern, 80 Sandwich Tern
Holbeach Marsh
2 Greenshank, Black Tern, 8 Commic Tern, White Wagtail, 2 Yellow Wagtail, Wheatear, 10 Whimbrel
Humberston
Ring Ouzel (up to five reported)
Immingham
White-tailed Eagle (late afternoon)
Market Rasen/ Tealby Area
White-tailed Eagle ("G318, the WTE that wintered in the Wolds, is back in the Market Rasen-Tealby area. After leaving Lincs in early Feb she returned to IoW and then spent a couple of months on the South Coast. However she flew north to North Wales last weekend, and has then headed east from Staffordshire over the last couple of days". Yesterday she was in the Welbeck Abbey/Cresswell Crags vicinity in Notts)
Raithby
2 Ring Ouzel
SeaView Farm
Ring Ouzel
Trent Port, Marton
2 Bullfinch, 2 Curlew, 3 Lapwing, 4 Sand Martin, Oystercatcher, Common Sandpiper, Treecreeper, 3 Wigeon
Welton (Lincoln)
Wryneck (present for second day)
Whisby
Cuckoo, Mediterranean Gull, Nightingale, 2 Swift, 6 Garden Warbler