Gathering records for the LBC database
In order to compile our annual report voluneers take records from almost anywhere, such as from the Forum, Facebook and Twitter but the correct way to send in records in using the LBC Spreadsheet Template.
Records in the same format as the LBC Spreadsheet Template can be imported in seconds and to keep the database as up to date as we can we hope that the county birders will submit thier records on a monthly basis.
The LBC Database is kept using Wildlife Recorder to store its records. If you use this or Bird Recorder written by Jack Levene can export your records and then send then by email as an exported csv file. This information is then imported directly into the LBC version of Wildlife Recorder. From our point of view this is obviously the best option, as it involves less work and gives us more time for bird watching!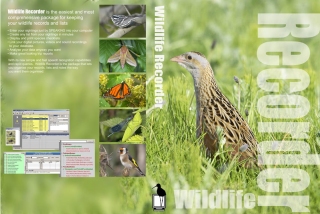 Birdtrack is the online service from the BTO, and it has an export routine that will export your records as a csv so we can modify the data and then import the records into the LBC Database.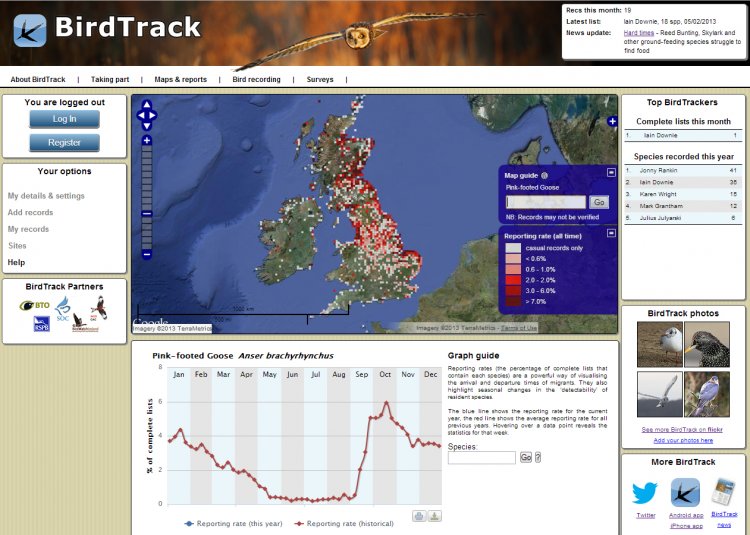 Some members use the online igoterra system to store their worldwide records and it offers a csv export routine which can be emailed to us for inclution in the LBC Database.

Another software and online package that offers an export routine is Bird Journal

Keeping the records up to date is a huge task, especially when those doing the recording in the field send in their records as text or even written in an email. Another option is the use of spreadsheets. The best format is known as a "Trip", which gives the date and location, together with a list of birds seen (not necessarily in systematic order) with the number of each species seen. The information can be copied onto a special template, which has been designed by Andrew Chick, and again can be imported into the database. If anyone is interested in submitting records in this way, a copy of this template, shown below, is available on request.
H = heard only, several other codes are also used, ie E = escape etc, we will add these codes as appropriate.
Click here to download this template – LBC Recording Template
If you have no method of recording your sightings, an email to the county recorders or us would be most acceptable, using the same format as for spreadsheets, ie in "Trip" format.
We wouldn't object if the same information is hand written and sent to the county recorders by 'snail-mail', preferably with the information in the same order as for spreadsheets/emails.
For those who are not members of the LBC there is the Casual/Confidential facility available on the Forum. Why not join – for £12 a year we think it is good value!!
So that we can continue the momentum, you can help by letting us have your records as soon as possible after the year end – we are aiming for a cut-off date of 28th February for every year.
Sheila and Colin Jennings
September 2009