Through the LBC I had quite a bit of contact with Colin Casey. He would ring me and say….."Here's the situation…." And an hour later I would have a very hot ear and no doubt what the situation was… A few months ago, when Steve Keightley passed away I asked Colin to write his obituary. The irony is, if Steve was still alive I would have asked him to write Colin's! The following is a selection of thoughts from some people who knew him…
Andrew Chick
After a long fight (and I mean fight) against his myeloma, Colin Casey sadly passed away in the early hours of August 1st at the age of 71 yrs. His contribution to the Bird Club was hugely significant in many ways, most of them connected to his considerable IT knowledge. He rebuilt the website when the old one was in danger of collapsing; for the past several years he imported records from eBird, BirdTrack and elsewhere, collated that data, checked it, removed anomalies, and dispatched summary spreadsheets to the County Recorder and his faithful band of annual report writers. Most recently he was the driving force behind the production of the new Birds of Lincolnshire, not only during the writing stage but in the 12-18 months beforehand when he and I checked the existing LBC database, imported old records not yet archived and generally 'tidied' it up as best we could. His ability to spot errors in the database, as well as in my own edited spreadsheets, was unerringly accurate. He has left some very large shoes to fill.
On the birding front, I had known Colin for more than 30 years, had been to the Scillies with him on several occasions (I won't mention the time we ran out of petrol on the M5 in his brand new Sierra Sapphire which, to quote him, "had all the bits and bobs). His wicked sense of humour , enthusiasm and general ebullience made for good company and a sense of getting things done, achieving goals. In the wider world, Colin was unfailingly generous and helped many people with various personal issues, often helping out financially. He will certainly be missed for very many reasons. RIP.
Phil Hyde.
I only got to know Colin when he resumed birdwatching following the death of his beloved wife Kay. I remember Steve Keightley giving him advice on what optics to purchase.
I soon learnt that Colin was a many faceted character. In the club we know him as a very competent birder but he was also an excellent photographer and something of an IT wizard! In addition to wildlife his other passion was for powerful vehicles, mostly American and many heavily customised to his own design. On some occasions he combined his passion for wildlife and vehicles; notably his recent drive up to the arctic circle in a powerful camping vehicle which he designed and modified. On this trip he saw many rare birds and even photographed bears in the wild.
Six of us; Steve and Sally Keightley, Robin Bainbridge, my wife Sue and I enjoyed some memorable birding holidays with Colin including trips to Costa Rica, Panama and The Gambia. We had all holidayed in The Gambia before except for Colin, for which it was his first time. So, at the beginning of the trip Colin challenged our bird guide Lamin Nije to find him 300 species of birds and in return he would buy him a suitable safari vehicle in which he could take his clients! I think that Colin finished the trip on 298 bird but agreed to buy Lamin the car anyway.
Colin located a left hand drive safari vehicle in Spain and brought it back to the UK where he added a roof rack, new wheels and tyres and restored it to better than new condition. Colin's plan was to drive it all the way down to The Gambia and deliver it personally to Lamin. It was at this point that Colin was diagnosed with a rare blood cancer and thus had to cancel the trip. Being the big hearted guy that he was Colin shipped the vehicle to The Gambia anyway and Lamin became the proud owner of the best safari vehicle in the country. Soon afterwards Sue and I spent Christmas in The Gambia and Lamin took us on birding trips in the vehicle. We were able to report back to Colin what a huge success his gift to Lamin was.
Finally I just wanted to say that Coilin had the amazing knack of getting his camera straight onto a bird, even in the relative gloom of rain forests and jungle, resulting in some brilliant photographs. Colin was a larger than life character and we miss him already.
Ian Misselbrook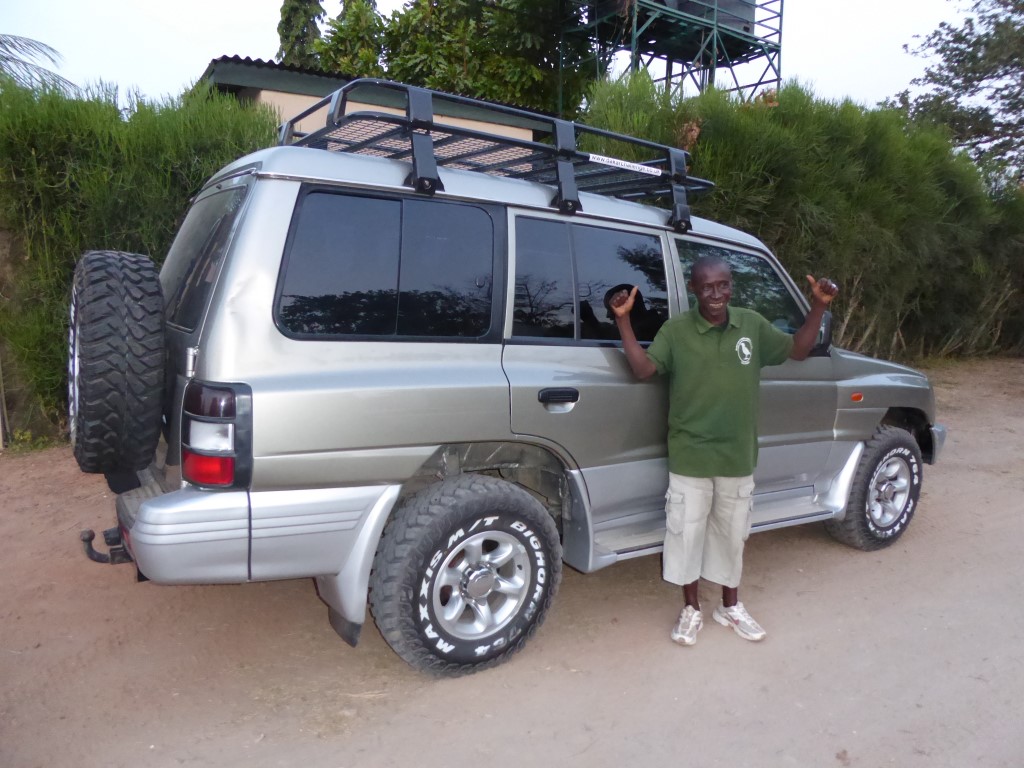 From Colin Cross, Manager and Head Ringer at Kartong Bird Observatory in The Gambia via Facebook Messenger to me on hearing of Colin's passing:-
"I'm sorry. Colin was a big hearted guy who did his best to help people here in The Gambia. I often think of you all when passing the place where we saw the Button Quail."
Colin and Kaye were founder members of the South Lincs RSPB. They managed to do RSPB sales for the group despite being very busy with their own business. I know that he did lots of work with stats about various species and I was grateful for the work he did for me about swifts. Sarah Mitchell, the RSPB conservation officer for the area said he did lots of stats for her too. For sure he did a good job for birds in particular.
Barry Hancock
I had known Colin loosely for over 30 years, he was a keen twitcher who often travelled with Steve Keightley, Alec Parker and Phil Hyde all over the country, and me and my crew (Andy Sims, John Clarkson and Rob Carr) would bump into them regularly in the late 1980s and 1990s from Isles of Scilly to northern Scotland. At some point he faded from the scene focusing on his business and other interests. In Sept 2017 Colin, Steve, Phil Hyde and Andrew Chick and I met up at a cafe in Horncastle. By that time Colin had got back into birding, had time on his hands and was interested in helping the Club. Phil Hyde has already described above the impact he made but there was one other point that he was single minded about. He had taken part in the fieldwork of the Lincs Atlas project in the 1980s and served on the LBC committee in the early 90s. To him the lack of publication was unfinished business and if there was one thing Colin did not like it was unfinished business. He badgered to get the original, now obsolete data discs and when he did in early 2019, he put his IT skills to work and soon resurrected original species breeding maps and supporting narrative accounts. When he got his teeth into something the man was a fanatic but boy did he get things done himself and he knew how to make others get things done too. Phil Hyde and I helped him to turn what he had brought back from the dead into a book and the ghost of the Atlas was finally laid to rest with publication in July 2020.
During this time Colin was already going through treatment for myeloma and having to self isolate months before Covid came along. I spoke with Steve Keightley at Frampton and he told me how important the Atlas and work with LBC records had been to keeping Colin going during his long isolation. So in July 2020 just as the Atlas was published when Colin suggested producing a new Birds of Lincolnshire, I knew two things. It would be a nightmare and the book would get done! We had strong discussions about content, he wanted a book based on rare and scarce bird data and photos, I wanted common birds to feature equally with a good narrative text. In the end we reached agreement and the book was published in March 2021 in only eight months from start to finish. Colin kept saying he was up against the clock and could die before the book was finished but I didn't believe him. He seemed tough and indestructible. The truth is he gave his all and his various treatment cycles sapped him more than he let on. He had to have something to keep going and Birds of Lincolnshire and Colin's unique design flair that is reflected in it, is a fitting testament to his birding life.
I should add that this newsletter and the way it is produced on google docs was Colin's idea and it is ironic it is being used to salute his passing. Farewell Colin, we will miss you more than you would ever believe!
Philip Espin
I only knew Colin as an engaging and welcoming volunteer committee member with a special interest in computing. He was unique in my limited lifetime as being the only individual I have come across who thought of a radically different way of doing something and actually came up with the solution to prove it could work, even though not all his ideas were accepted. Colin was ever willing and accessible on the phone to assist me personally with my very basic computing skills, being very patient and never trying to undermine or belittle me. I personally do not know how Colin was able to fight and work for the Lincolnshire Bird Club for so long through his period of debilitating illness and treatment and yet still attain his outward easy going demeanour. Colin will be sadly missed by me and many others.
Bill Sterling
I first met Colin in the mid 1980's. He always greeted you with a friendly word and a mischievous smile. Colin was technologically gifted and happily and freely shared the benefit of his expertise.
I went on several twitches with Colin. On a trip to Portland for a Dark-eyed Junco, I was even afforded the honour of sharing the driving of his car. I particularly remember a twitch to Bempton for a Booted Warbler. En route, we discovered that the Humber Bridge was closed and had to divert via Goole, making us short of time. To reduce our loss, Colin frequently took the wrong lane at roundabouts, grinning broadly and upbraiding himself aloud with the words `"Colin, you naughty boy." That's how I will remember him. Rest in peace, my friend.
Gervase Orton
Whilst working as a rep for Godfrey Holmes he decided to start his own business (LINCO) in the mid 1980s with his wife Kay. LINCO, selling and distributing automotive parts to local garages, took off quite quickly and he opened several depots at Boston, Spalding, Lincoln, Horncastle, Grantham and Melton Mowbray. He was quite proud of the fact that he started his business from nothing, (just a bank loan and his expertise!) and went on to sell it in 2001 for several million to "Exhausts Unlimited" with the new company trading as EU Linco.
I first met Colin around 1985 and quickly became friends. He was interested in all wildlife but particularly birds and butterflies. I went on a few twitches with him, most notably with Steve Keightley to see the Ancient Murrelet on Lundy, getting soaked on deck on a memorable trip in very rough weather; and a Killdeer in Anglesea. On another occasion I travelled to Inverness and back in a day to see a Ross's Gull. I was feeling sorry for him, and helped with the driving, as nobody else wanted to go with him (as us locals had already seen Ross's Gull in Norfolk a few years earlier). I saw another Ross's Gull with Colin near Liverpool a few years later.
Colin was a kind and generous man, he funded repairs to the Witham Mouth hide. He didn't suffer fools gladly and he was passionate about getting things done. I've no doubt that the photographic book Birds of Lincolnshire would not have come out without Colin's drive to push the project forward. Utterly tragic to lose Colin so soon after the untimely death of his best birding mate Steve Keightley in the same year.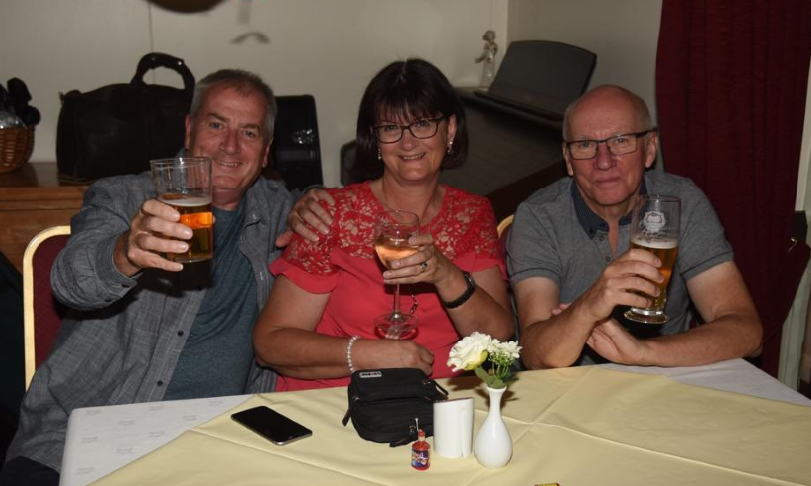 Alan Ball
My first recollection of Colin was from around 1990 – he came to Gibraltar Point on a county bird race with Steve Keightley in May 1992 and I was able to inform them that there was a Woodchat Shrike on site. Even in those early days Coin and Steve were a great birding team. Colin was a successful businessman and one of his companies was Otus – they produced digital print and helped with the first electronically produced bird report for Gibraltar Point. The first digital photo to appear was of a singing male Serin that Colin had taken footage of in my garden.
Through his company and with the help of cameraman Alec Parker, a series of Birding Plus videos were produced featuring national rarities and foreign birding trips. Gambia was a favoured location for Colin and on one trip, he bet his guide Lamin that he could not find 300 species for him – despite not quite achieving the target, Colin honoured his side of the bet anyway and bought Lamnin a 4WD vehicle which he planned to drive out to Gambia had he not been diagnosed with myeloma. Story here –
https://www.lincolnshirelive.co.uk/news/man-forced-buy-tour-guide-2498649
In recent years though Colin's involvement with the Bird Club, Colin made many trips to Gibraltar Point assisting with the database and taxonomic changes – we spent hours debating the likes of alba and flava wagtails – mostly in good humour! but Colin left us behind with his technological expertise!
Kev Wilson