The 2009 Lincolnshire Bird Report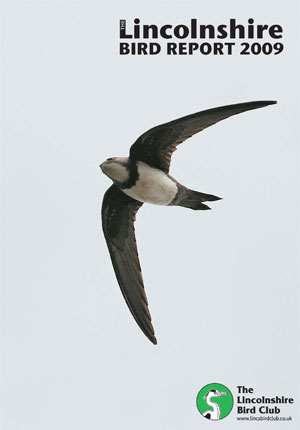 On behalf of the Lincolnshire Bird Club it gives me great pleasure in presenting the annual report on the birds of Lincolnshire. I am especially grateful to everyone who offered constructive feedback on the last report, and I am pleased to note that the production of last year's report was universally well received both within Lincolnshire and further afield. Testimony to this is the single fact that at the time of writing, we have just a few copies of the 2008 report left, showing there is still a keen appetite for a publication of this type. A number of suggestions have led to changes, and are incorporated in this year's report. The two most notable are in the use of English names and the taxonomy used, both are outlined in more detail within the report.

In terms of birds, the 2009 report makes interesting reading; the increases in Bitterns, Barn Owls, Little Egrets, Bearded Tits and breeding Red Kites highlights the continued ornithological importance of Lincolnshire. Other interesting birds included a long staying King Eider at Freiston Shore/Witham Mouth, a short staying Terek Sandpiper at Gibraltar Point and a dramatic increase in Cetti's Warbler records throughout Lincolnshire. It is also interesting to note the increase of records from Frampton Marsh and Alkborough Flats, two recently developed sites, which surely have a very important future ahead of them.

Content Lincolnshire Bird Report 2009

Introduction – Andrew Chick
Weather Report – RAF Waddington
Bird Review 2009 – James Siddle

Systematic List
Collated by: Andrew Chick, Paul French, Grahame Hopwood, Graham Catley and John Badley.
Contributing Authors: Alan Ball, John Badley, Graham Catley, John Clarkson, Paul French, Roy Harvey, Andrew Henderson, Grahame Hopwood, Phil Hyde, Steve Keightley, Jonathan Savory, James Siddle, Donna Staples, and Bill Sterling.

Articles

The Lincoln Area Swan Study: Report on The First Year
Anne Goodall
Yellow-browed Warbler (Phylloscopus inornatus): a scarce migrant no more?
Alexander C. Lees
Reads Island Restoration Project 2009
Pete Short (RSPB Humber Reserves Sites Manager)

Ringing Report - Prepared by Mark Grantham

Contributors List
It is my personal opinion that the most important role of the Lincolnshire Bird Club is to produce a county bird report. The 2009 bird report follows the success of the 2008 bird report, which was the first annual bird report to be produced by the Lincolnshire Bird Club since 1996. This report would not be possible without submitted bird records, and although we can't promise to print every single record received we will acknowledge all contributors. I appeal to everyone to continue submitting records to ensure the future production of the county report.
With 200 pages and 100's of colour images this report is great value.
Costs
£5.00 + £1.75 Postage